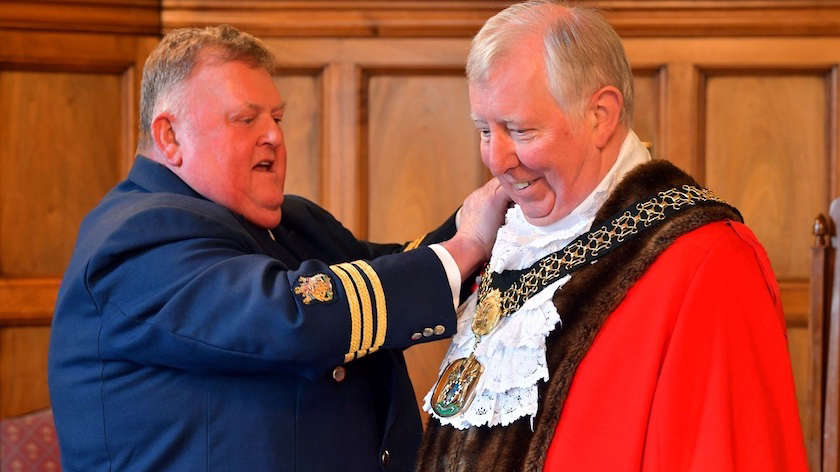 A former police officer from Burley-in-Wharfedale has spoken of his pride after being appointed as Bradford's Lord Mayor.
Wharfedale Councillor Gerry Barker took on the role as the District's first citizen at the first Bradford Council meeting since this month's local elections.
Cllr Barker is a Conservative Councillor who has represented the Wharfedale Ward since 2014 and on Tuesday morning he was officially handed the chains of office.
He will take over from Councillor Martin Love (Green, Shipley) who has been mayor since May 2022.
The role of Lord Mayor is a ceremonial one, and during their one year term the mayor is the District's official representative at Civic events – and on any day they could be involved in anything from visiting a care home for a 100th birthday to welcoming royalty.
Before he became a Councillor, Gerry was a police officer for 36 years, covering areas such as Keighley and Ilkley as well as Chapeltown in Leeds.
And before that he briefly worked for his family fine arts business.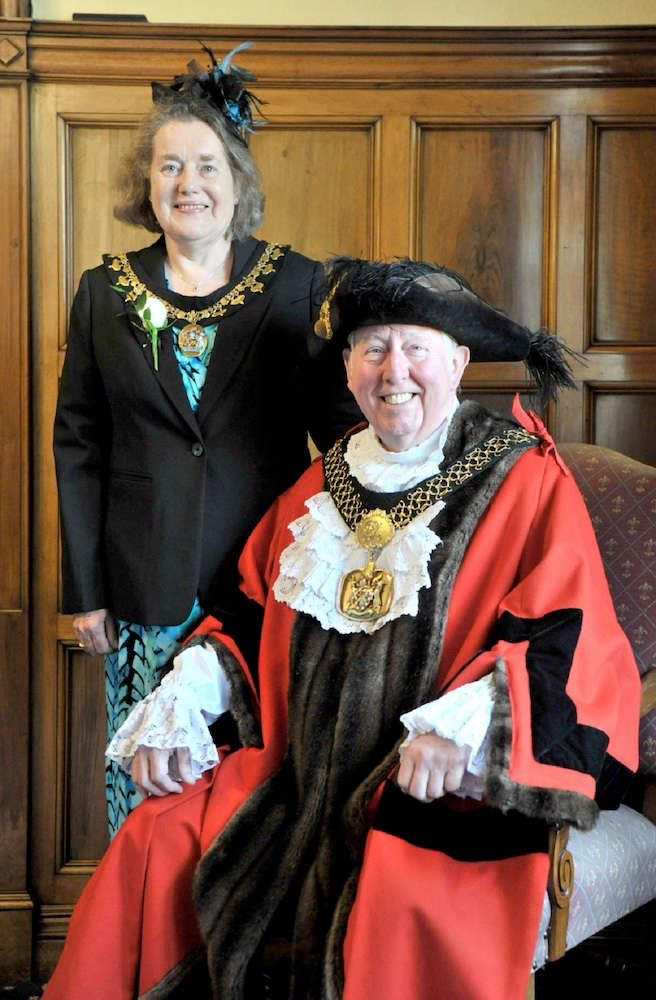 He and his wife Jean have lived in Burley in Wharfedale since 1984.
Cllr Barker revealed that the charity he will be supporting during the year will be the Cinderella Club – a Bradford based charity that provides important life experiences ranging from theatre visits to trips to the seaside to some of the area's most deprived children.
He was nominated for the role by Conservative Group Leader Rebecca Poulsen. She said: "He served as a police officer in areas like Keighley and Ilkley, and he will now get to enjoy visiting these areas in a slightly different role."
She said Cllr Barker has a "track record of community service" and urged him to enjoy every moment of his year in office as it "passes so very fast."
Council Leader Susan Hinchcliffe said she was sure Cllr Barker would be a great Lord Mayor, pointing out he already had 50 events he was lined up to attend.
Cllr Matt Edwards, Leader of the Green group and last year's Deputy Lord Mayor, said the role was a "great privilege" – and a visit from the Mayor was a big boost to local events and fundraisers.
Councillor Alun Griffiths (Lib Dem, Idle and Thackley) had a similar message, saying: "The presence of the Lord Mayor, because of the importance of the office, confers so much value to individuals and organisations."
Cllr Barker said: "Pride is the first of the deadly sins, but I can't help but I can't help but feel pride sat here today.
"I now feel the weight on my shoulders of discharging my duties of this office – as First Citizen of Bradford."
Councillor Falak Ahmed (Cons, Bingley Rural) was appointed Deputy Lord Mayor for the year.