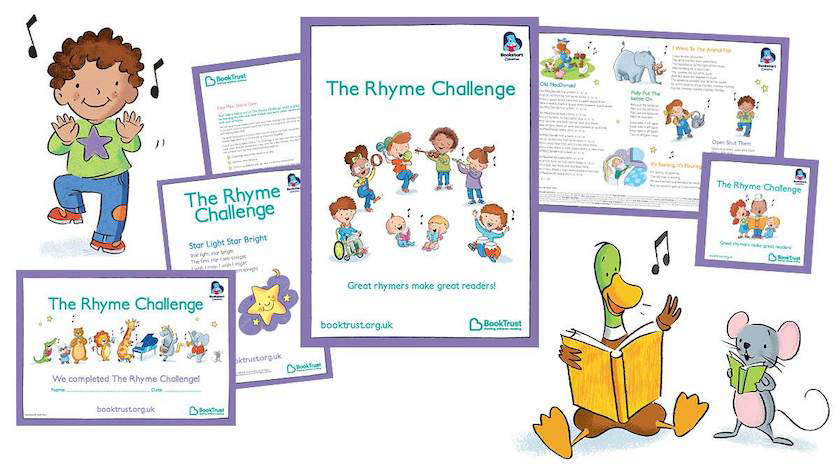 Libraries in Ilkley, Keighley and Silsden are among those encouraging young children and their families to take the Rhyme Challenge next month.
The Bradford Libraries Rhyme Challenge sees parents and children learning five rhymes together to receive a certificate from Bookstart Bear.
Families visiting Bradford Libraries can take the challenge during March to June this year.
The challenge devised by the library service also takes place in toddler groups, pre-schools, nurseries, schools and family hubs across the district.
The rhymes to learn are Hickory Dickory Dock, Rock Scissors Paper, Dobee Ayah (English and Urdu versions), Round and Round The Garden and Heads Shoulders Knees and Toes.
There is also a prize draw for families to enter and win Gruffalo story sacks and nursery rhyme puppet sets.
The libraries take up the challenge on the dates below:
Silsden Library – 2pm on Weds 2 March, 6 April, 4 May & 1 June
Burley Library – 9.30am on Tues 15, 22, 29 March & 5 April
Ilkley Library – 2pm on Mon 28 March, 4, 25 April & 2 May
Keighley Library – 11am on Sat 14, 21, 28 May & 4 June
Parents wanting to take part in the challenge should contact their local library or speak to their nursery, toddler group or childcare provider.
Staff and volunteers working with the children will also be in with a chance to win one of Bradford Libraries Rhyme Challenge Awards.
Councillor Sarah Ferriby, Bradford Council's Executive Member for Healthy People and Places, said: "The Bradford Libraries Rhyme Challenge is a popular and established part of Early Years calendars each year. We are delighted that families with young children across the district will have the chance to be part of it again this year. Rhymes encourage reading and our excellent libraries are perfectly placed to offer this challenge for parents to help set their children on a reading journey for life."
For more information, see bradford.gov.uk/libraries/children-and-young-people/rhyme-challenge/