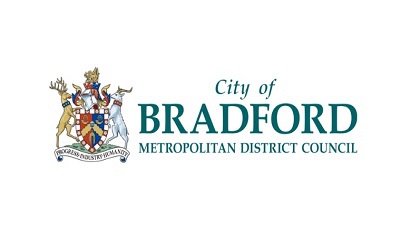 Labour has tightened its grip on Bradford Council in this week's local elections, while the Green Party doubled the number of councillors it has in the district.
With issues such as Boris Johnson's lockdown lawbreaking and the cost-of-living crisis dominating the National political conversation, and a number of hot button issues locally, there were no certainties over how people would vote on Thursday.
But as the dust settled Bradford's political landscape didn't end up too different.
Perhaps the biggest change was the rise of the Green Party. Before the 2021 election there were just two Green Councillors in Bradford.
Now there are six, meaning the party has the same number of Councillors as the Liberal Democrats – who lost some high profile seats in this year's election.
Green candidate Matt Edwards won a seat in the Tong ward, a Labour stronghold, last year. This year he was joined by Celia Hickson, who took the party's second Tong seat with 52 per cent of the vote.
In the Craven ward, a Tory stronghold for many years, Cllr Rebecca Whitaker was voted out by the Green Party's candidate, Caroline Whitaker.
And Green candidate Anna Georgina Watson took the Shipley seat that was being contested – meaning all three Shipley Councillors are now Green.
Overall Labour gained a seat to take its total on the Council to 52, way above the 46 needed for a majority.
And the party made gains in wards they have seen little success in recently, winning seats in Queensbury, most recently Conservative dominated, and Eccleshill (Lib Dem).
The Conservatives lost one seat, taking their total number of seats on the Council down to 21. The party had already seen its Councillor numbers fall after three Conservatives left the party to form the Bradford South Independents earlier this year.
It was one of these Independents, Rob Hargreaves, that lost his seat to Hazel Parsan, who will become the first Labour Councillor in the ward in recent memory.
The Labour party further increased their influence in Bingley – long seen as a Conservative stronghold. After former Conservative Leader John Pennington lost his Bingley seat to Labour last year, fellow long standing Tory Councillor David Heseltine lost his seat to Labour candidate Joe Wheatley this year.
Ilkley saw its ward switch from independent councillor Mike Gibbons to Conservative candidate Andrew Loy.
Ilkley gave 2,220 votes to Cllr Loy and just 520 to Cllr Gibbons.
It was in fact the Green Party's Ros Brown who crept up behind the Tories, losing by just 97 votes.
There were close calls for other wards too, including Baildon. Labour received 300 extra votes in Baildon compared to the 2021 elections, but fell 400 votes behind the newly-elected Conservative candidate Elizabeth Coates.
There was also a small increase in votes for Labour in the traditionally Tory ward of Bingley Rural, year on year.
After all the results were in, Bradford Council leader Susan Hinchcliffe said: "We've had a broader success this year. It is positive that the party is now winning seats in wards across the District. It shows we really care about every part of the District."
Speaking about the party's larger mandate, she said: "There is a huge economic potential in the District. It can be a really successful place, and we've got huge plans about what Bradford can achieve."
A number of long-standing Councillors stood down or retired at this election. However, many were replaced with new Labour Councillors. Cllr Hinchcliffe said: "We've got some good new Councillors coming through who will make a great contribution to the District."
Referring to the National move away from the Conservative party, which was reflected in some Bradford results, she said: "It shows what we've been hearing on the doorsteps. People have had enough of Boris and wanted a change."
Councillor Matt Edwards spoke of the success of the Green Party, saying: "We're now the second largest Green group in Yorkshire and the Humber. Our vote share nearly doubled in a lot of places.
"We were finding a lot of people were fed up with the Government, fed up with Partygate. I spoke to one resident on the day it came out a Tory MP was watching porn in the Commons and they said they had voted Tory all their life, but were done with them now.
"People we spoke to also feel they have been taken for granted by the Labour Party. Areas like Tong feel they have been left behind."