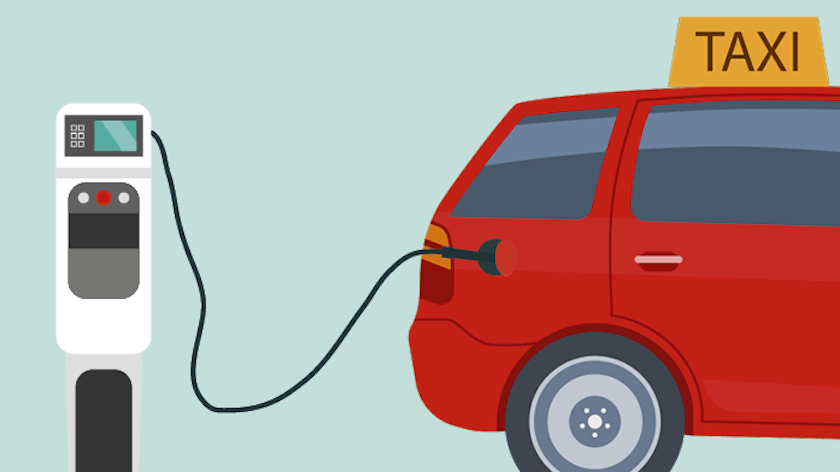 Bradford Council has announced details of grants of up to £10,000 which will be available this year to help local taxi drivers to swap their vehicle for an electric one.
The move is part of efforts to improve air quality, following the introduction of the Bradford Clean Air Zone for the city area last September.
98% of the 4,000 licensed taxi and private hire vehicles in the Bradford district already meet the CAZ standard, but the £4m of funding is being made available to encourage take-up of EVs, including for hybrid vehicle drivers wanting to go fully-electric.
Grants of up to £10,000 will be available for all Bradford Council-licensed taxis - to help with purchase, lease or running costs of electric vehicles. The council says this is the highest grant of its type anywhere in the UK.
The applications process will be live from May 2023, and the grant will be increased for non-Wheelchair Accessible Vehicles from £6,000 over 2 years to £10,000 over 2 years which brings it into line with the Hackney Carriage and Wheelchair Accessible Private Hire Vehicle EV grants. Taxis that have already upgraded to other compliant vehicle types (such as petrol/electric hybrid) can apply for a top-up grant if they choose to go fully electric.
Cllr Sarah Ferriby, Bradford Council's Executive Member for Healthy People and Places, said: "The taxi trade in Bradford is booming with applications to become a driver at an all-time high.
"We are pleased to further extend our support to the Bradford taxi trade for the upgrade of their vehicles to fully electric by offering up to £10,000 per vehicle in grant funding to assist proprietors with the running costs of a fully electric Hackney Carriage or Private Hire Vehicle.
"The funding will be allocated on a first come first served basis."
You can find out more at https://www.bradford.gov.uk/breathe-better-bradford/what-help-is-available/find-out-if-you-are-eligible-for-a-cat-programme-grant/