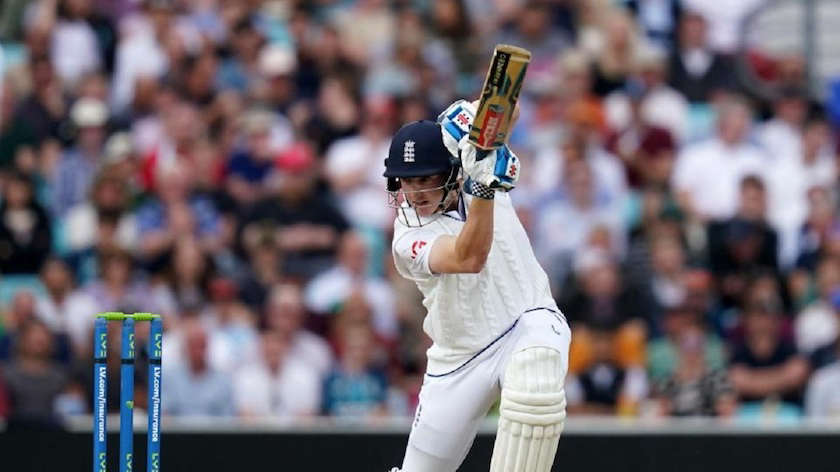 Burley-in-Wharfedale cricket ace Harry Brook will be awarded the freedom of Bradford, after Councillors unanimously voted to bestow the honour on the sportsman.
Bradford Council discussed Brook at a meeting on Tuesday, and he will now join Bradford legends such as JB Priestley and David Hockney as one of the select people to be awarded the honour.
Harry Brook, who was born at Airedale Hospital and grew up in Burley-in-Wharfedale, plays for Yorkshire Cricket and made his international debut for England in January 2022.
He was part of the England team that won the 2022 T20 World Cup.
At Tuesday's meeting, Council Leader Susan Hinchcliffe said the honour would help celebrate one of Bradford's greatest recent sporting success stories.
Cricket stars Adil Rashid and Jonny Bairstow were conferred the same award in 2020.
Cllr Hinchcliffe said: "He is a cracking cricketer and a superstar, and he is still only 24 years old.
"I hope he is an inspiration to the young people in our district, and he shows what can be achieved.
"He still goes back to his school, Ilkley Grammar, and does sessions with young people there."
She said he would be awarded the freedom of the city at a future celebration event."
Recalling the other cricketers recently awarded freedom of the city, she added: "It shows what richly talented people we have across the district.
Councillor Rebecca Poulsen, leader of the Conservatives, described him as a "charming young man" while cricket fan Councillor Brendan Stubbs, leader of the Liberal Democrats, praised Brooke's on-pitch achievements.
The Roll of Honorary Freemen of the City was created in the late nineteenth century. The first name admitted to the roll was that of Sir Henry Mitchell, a former Lord Mayor, philanthropist and mill owner in 1898.
Since that time other famous Bradfordians such as JB Priestley (1973), Barbara Castle (1997) and David Hockney (2000) have been admitted to the roll.
The most recent recipients were rugby league coach Brian Noble (2006), 4th Battalion The Parachute Regiment (2010) and Sir Ken Morrison CBE (also 2010) and Adil Rashid and Jonny Bairstow (2020).
Harry was Professional Cricketers Association Young Player of the Year for both 2021 and 2022 and the Cricket Writer's Club Young Cricketer of the Year for 2021. He was also the International Cricket Council World Player of the Month in December 2022 and February 2023.
A presentation ceremony with the new Lord Mayor Councillor Gerry Barker will be scheduled later in the year.