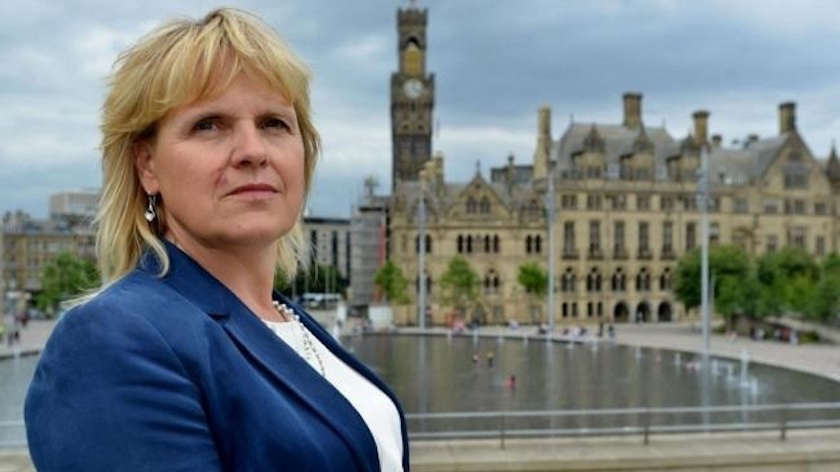 Bradford Council's former Chief Executive has been announced as the new chair of the team that will run Bradford's City of Culture year.
Kersten England CBE, who recently retired from the top job in the Council, has today been named chair of Bradford Culture Company, the charitable organisation behind Bradford 2025.
Seven new voluntary trustees have also been announced today – including one of the top figures from Hull's City of Culture year and the Executive Editor of Newsweek.
Ms England was a trustee throughout the city's successful bid campaign which secured the coveted UK City of Culture title – and says winning the title was one of the highlights of her career.
As well as eight years as Chief Executive – which has seen highs and lows for the district – her career includes senior roles in voluntary and community organisations, higher education and central government, and 30 years in local government.
In her new voluntary role she will lead the board throughout the development and delivery of the district's City of Culture programme.
Her remit includes ensuring the board's vision and objectives are met, creating a legacy for the district and acting as a champion and ambassador for Bradford.
She will also support executive director, Dan Bates and creative director, Shanaz Gulzar.
She said: "Being a part of the district's winning UK City of Culture bid was one of the highlights of my career, and I'm thrilled to be continuing this journey in the role of chair.
"I will oversee and support our new board of trustees to ensure a lasting legacy for the district by keeping the brilliant, growing Bradford 2025 team focused on their core objective – to produce a year of fun and ambitious cultural activity which will act as a catalyst for increased opportunities for local people.
"As part of this, the board will also make sure that targets are tracked and learnings feed into the ongoing delivery of Bradford's 10-year cultural strategy, Culture is our Plan."
Joining the board of trustees are:
Phil Batty, OBE, Chief Commercial Officer of NEWSUBSTANCE & SKYMAGIC and Director of Public Engagement for Hull 2017. He is the Chair of the Bradford 2025 Programme and Engagement Sub Committee.
Sasha Bhat, Priority Director for Healthy Minds and Deputy Director of integration and transformation at Bradford District Care NHS Foundation Trust and the Bradford District and Craven Health and Care Partnership.
Carol Dewhurst, OBE, CEO of Bradford Diocesan Academies Trust
Alex Hudson, Executive Editor at international news platform, Newsweek. He is also chair of the Bradford 2025 Audience and Digital Sub Committee.
Ruth Ibegbuna, UK social entrepreneur and founder a number of programmes and organisations in the North, including RECLAIM, a charity that supports working class young people into leadership positions.
Debbie Jukes, General Counsel of Eversheds Sutherland (International) LLP (ESI) -Treasurer of ReadEasy Leeds, a charity that focuses on adult literacy.
Armoghan Mohammed, Regional Chair for PwC and current Chair of Trustees of The Royal Exchange Theatre in Manchester.