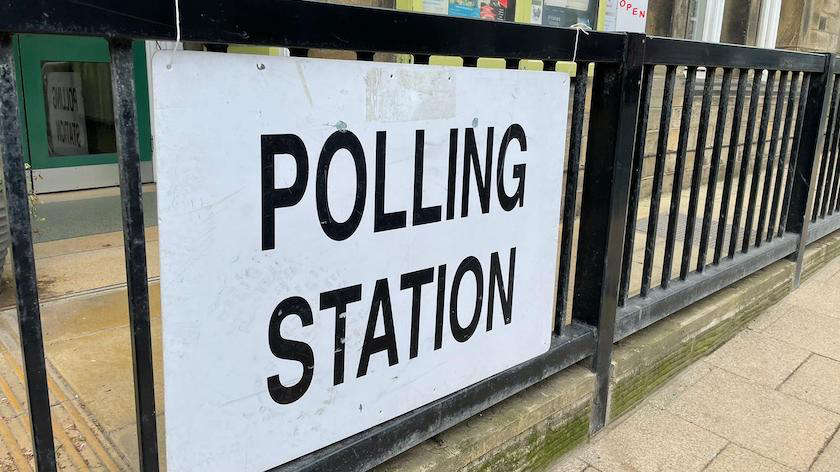 Just 62 people in our area were unable to vote in this month's local elections because of the new voter ID laws.
The Bradford Council elections on 4th May were the first since the Government introduced new laws that require voters to show photo ID, such as a passport or drivers' licence, when attending the polling station.
The rules had proved controversial, with claims that they would prevent people who were entitled to vote from doing so due to not having the required documents.
Bradford Council has now revealed the numbers of people who were turned away on the day for not having ID.
Across the District 1,261 people were turned away from the polling station for not having photo ID. Of these, 763 later returned with the correct ID, and were able to cast their vote. However, 498 voters did not return – and so were unable to vote.
The number of voters who were turned away and did not return ranged from just two in the Craven ward (Silsden, Steeton, Eastburn & Addingham) to 27 in Keighley Central.
Across the 7 wards in the Rombalds Radio area, a total of 33,950 votes were cast - and there were just 62 who didn't vote after initially turning up at a polling station.
As well as passports and drivers' licences, other acceptable ID included elderly bus passes, but not, controversially, young people's travel cards.
People without such ID were encouraged to apply for a Government photo ID to allow them to vote.
This week prominent Conservative MP Jacob Rees-Mogg said the new rules had "backfired" on the party.He suggested the changes had been made by the party to boost its own election chances.
Speaking to a Conservative Conference in London, and referring to a voting rules shake up proposed by the Labour Party, he said: "Parties that try and gerrymander end up finding that their clever scheme comes back to bite them, as dare I say we found by insisting on voter ID for elections.
"We found the people who didn't have ID were elderly and they by and large voted Conservative, so we made it hard for our own voters and we upset a system that worked perfectly well."
Below is the full breakdown of people in the Rombalds Radio area who were turned away from voting in the Bradford Council elections due to a lack of ID.
You can tap here to see the results of this year's local elections.
Craven ward
12 voters initially refused a ballot paper due to no ID
10 returned with ID and did then vote
2 did not return to vote with valid ID
Ilkley
13 voters initially refused a ballot paper due to no ID
9 returned with ID and did then vote
4 did not return to vote with valid ID
Keighley Central
100 voters initially refused a ballot paper due to no ID
73 returned with ID and did then vote
27 did not return to vote with valid ID
Keighley East
31 voters initially refused a ballot paper due to no ID
25 returned with ID and did then vote
6 did not return to vote with valid ID
Keighley West
42 voters initially refused a ballot paper due to no ID
28 returned with ID and did then vote
14 did not return to vote with valid ID
Wharfedale
5 voters initially refused a ballot paper due to no ID
2 returned with ID and did then vote
3 did not return to vote with valid ID
Worth Valley
11 voters initially refused a ballot paper due to no ID
5 returned with ID and did then vote
6 did not return to vote with valid ID
Combined total of the 7 wards in our area
214 voters initially refused a ballot paper due to no ID
152 returned with ID and did then vote
62 did not return to vote with valid ID