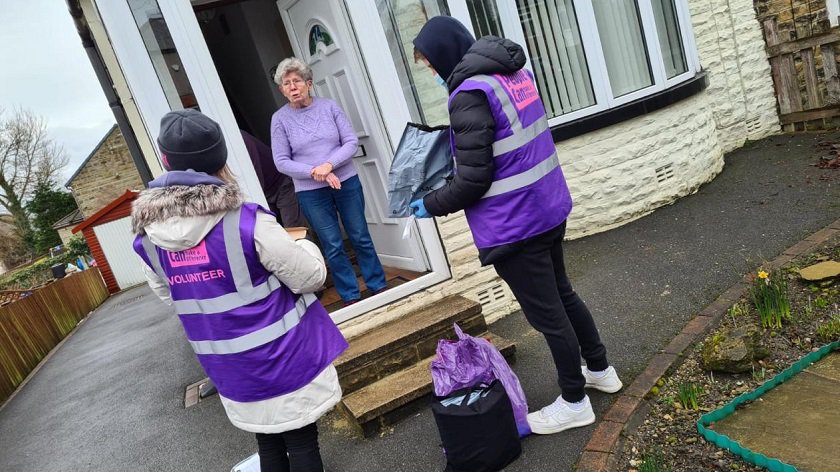 Covid Response Hub staff recruited through SkillsHouse Partnership
Bradford Council has joined forces with education providers, employers and other organisations to help unemployed people in Bradford district into jobs and training.
Through the SkillsHouse Partnership, the council is working with a range of partners, including Bradford College, Keighley College, Shipley College and University of Bradford to help improve employment and economic outcomes for Bradford residents and employers.
The partnership is designed to be a 'one-stop' shop for job hunters and local businesses. Jobseekers can get free information, advice and guidance from qualified advisors who can help them write a CV, fill out application forms and give advice on impressing at a job interview. SkillsHouse advisors can also point jobseekers towards free training to improve their skills and help get them ready for employment. SkillsHouse also works with local employers to help them fill vacancies and train new and existing staff.
The partnership recruited more than 260 people to roles as Covid support workers for Bradford Council's Covid Response Hub. A new website has been launched which lists jobs, apprenticeships and training available locally and a team of advisors are now working from five locations across the district.
Councillor Imran Khan, deputy leader of Bradford Council and executive member for education, employment and skills, believes the partnership has a key role to play in the district's recovery from the economic impact of the pandemic.
"The SkillsHouse partnership is an important way for Bradford Council and local stakeholders to give a helping hand to people across our district who are out of work.
"By working together we can help get the right advice, support and services to people so they can develop their skills, find work opportunities and transform lives.
"Covid-19 has had a profound impact on employment, livelihoods and the economy in Bradford District. We are committed to supporting residents and businesses through these tough times and our investment in the SkillsHouse Partnership is proof of that."
Jobseekers of any age are encouraged to get in touch with SkillsHouse by calling 01274 437373, emailing skillshouse@bradford.gov.uk. Alternatively, visit the website www.skillshouse.co.uk or find them on Facebook.