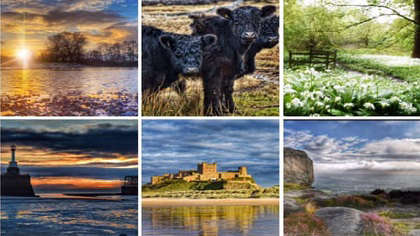 Ilkley resident and keen amateur photographer, Lisa Hepworth, is producing another charity calendar after the success of last year's.
The 2022 calendar will feature Lisa's favourite photos taken over the last year in Yorkshire and beyond with all proceeds once again going to The Teenage Cancer Ward at St. James Hospital in Leeds.
Lisa explains why she is supporting the ward: "My 20-year-old daughter was diagnosed with Ovarian Cancer last year and after chemo and surgery in December she is doing well. She was treated and cared for by St. James's Hospital, in particular, The Teenage Cancer Ward, where the care they gave her was amazing."
Last year Lisa raised an amazing £1,700 and would love to do the same again, or even more! Members of local Facebook groups will be familiar will Lisa's spectacular photos, being a regular contributor.
The calendar will feature full A4 photos and will cost just £10 with all proceeds going to the ward. If you would like to pre-order one (or more) or contact Lisa please email Horrox68@hotmail.com or text/call 07889582536