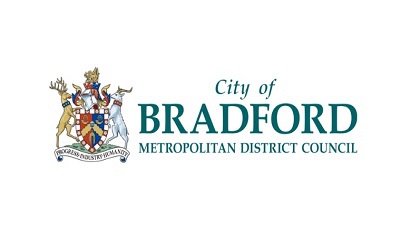 The full list of candidates who will fight to take our area's Bradford Council seats next month has been announced.
The local elections on 5th May will see a third of seats in the Council chamber contested – one for each of Bradford's 30 wards.
Bradford, like many Councils, operates on an election cycle that sees every Councillor face re-election every four years.
For three of the four years there is an election for one of the three seats in each Council ward, while the fourth year is election free.
This year's election will also see two referendums on the ballot. People in Ilkley and Oxenhope will be asked their opinion on the newly drafted local plans for those two respective areas of the District.
The main four parties with seats on Bradford Council, the leading Labour group, Conservatives, Liberal Democrats and Green Party, are fielding candidates in most wards.
The wards with the most candidates competing for the single seat include Keighley West, where seven candidates will be pleading with residents for their vote.
The candidates for the wards in our area are as follows:
Craven
GHAFOOR, Umar Farooq – Labour Party
KAYE, Peter John – Yorkshire Party
MANN, Paul Michael – Liberal Democrats
ROSS, Andrew George – Heritage Party
WHITAKER, Caroline – Green Party
WHITAKER, Rebecca Ann – Conservative and Unionist Party
Ilkley
BROWN, Ros – Green Party
GIBBONS, Mike – Independent
JONES, Caroline Rosemary – Liberal Democrats
LOY, Andrew John Patrick – Conservative and Unionist Party
SCAIFE, George – Labour Party
Keighley Central
ALLON, Nick – Liberal Democrats
BUXTON, Bob – Yorkshire Party
NAZAM, Mohammed – Conservative and Unionist Party
TELFER, Alyson Claire – Green Party
ZAMAN, Amjad Ali – Labour Party
Keighley East
ANAHATA, Swami – Green Party
FIRTH, Caroline Rebecca Davison – Labour Party
HARRISON, Wendy – Independent
KIRKHAM, Kay – Liberal Democrats
VANN, Alexander Richard – Social Democratic Party
WOOD, Martyn Michael Charles – Conservative Party
Keighley West
ATLAS, Dom – Yorkshire Party
CORKINDALE, Peter Allan Gilchrist – Conservative Party
GODWIN, Paul George Richard – Labour Party
KELLY, Laura Ann – Independent
ROBINSON, Leo Alexander – The For Britain Movement
SPOERRY, Steve – Liberal Democrats
WHITAKER, James Jonathan – Green Party
Wharfedale
BARKER, Gerry – Conservative Party
NEEDLE, Jamie Luke – Liberal Democrats
STEELE, Christopher Eric – Labour Party
TURNER, Chris – Green Party
Worth Valley
HERD, Christopher John – Conservative and Unionist Party
JONES, Bob – Liberal Democrats
JOOMUN-WHITEHEAD, Ashwaan – Labour Party
RUSSELL, Janet Ann – Green Party