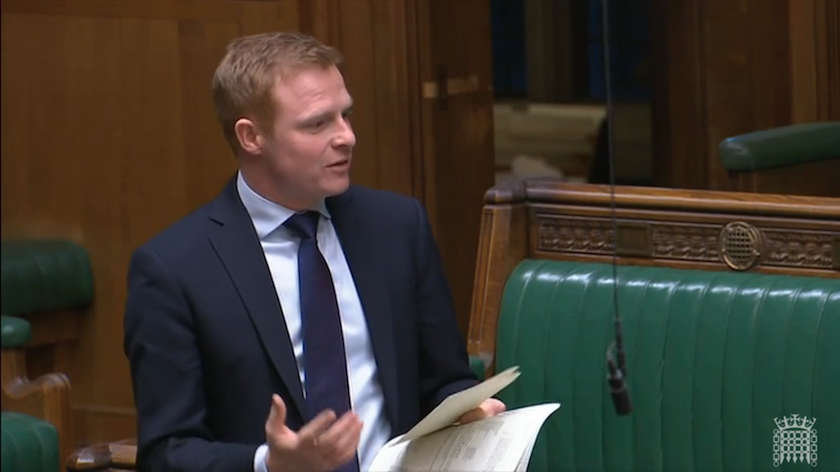 Keighley and Ilkley MP Robbie Moore's proposed parliamentary law to allow areas to form new local authorities has been rejected by the government in its current form.
Mr Moore, along with neighbouring MP Philip Davies (Shipley), presented the case in the House of Commons on Friday, saying his constituents "feel completely forgotten about" by Bradford Council.
But at the end of the debate over the proposed Local Boundaries (Referendums) Bill, local government minister Kemi Badenoch rejected the idea as it was currently drafted, saying the government 'would be concerned about a number of aspects'.
She said: "Parliamentary constituencies may not be a sound basis for establishing the right level of service delivery - that must be a consideration. We also need to make sure that the boundaries can be established only where there is a safeguard against anything that might lose the confidence of the local democracy. That is definitely not the case here, but a referendum could be promoted by some politicians of a particular party and lead to the creation of councils primarily on a party political basis. As the Bill is drafted, there is no prevention mechanism to stop something like that from happening."
She did agree to meet with Mr Moore and Mr Davies - and the Bill will come back to the Commons for further debate on 18th March.
Robbie Moore's Bill would enable a referendum to take place on the creation of a new local council, if 10 per cent of residents signed a petition in favour of the move.
The Keighley and Ilkley MP has been calling for a break away from Bradford Council and the creation of a new unitary local authority, which would cover the two towns as well as Bingley, Shipley and villages such as Haworth, Silsden and Addingham.
He said: "In all four corners of my constituency, from Ilkley to The Worth Valley, from Silsden to Keighley and everywhere else, the message is clear that Bradford Council are failing them, and that it's time for a new local authority to focus on local issues.
"It is important to make the positive case for the opportunities which could arise from a new local authority. The economic development of our towns has been held back by Bradford Council, including a failure to apply for Government funding to regenerate the town. With a new local authority, we can finally begin to see progress on the projects which we so desperately want to see, such as the much-needed footbridge between Steeton and Silsden.
"I will not stop in my determination for a new local authority for my constituents. They deserve a council which will stand up for them, not hold them back, and I look forward to giving everything I can to make sure this happens."
Bradford Council leader Susan Hinchcliffe told the Keighley News: "This debate in London had no legislative significance but it is hugely disappointing that instead of championing the area, we have a Conservative MP who constantly speaks against us.
"I want to assure residents that we, as a council, will always stand-up for the whole district and promote investment and opportunity here."