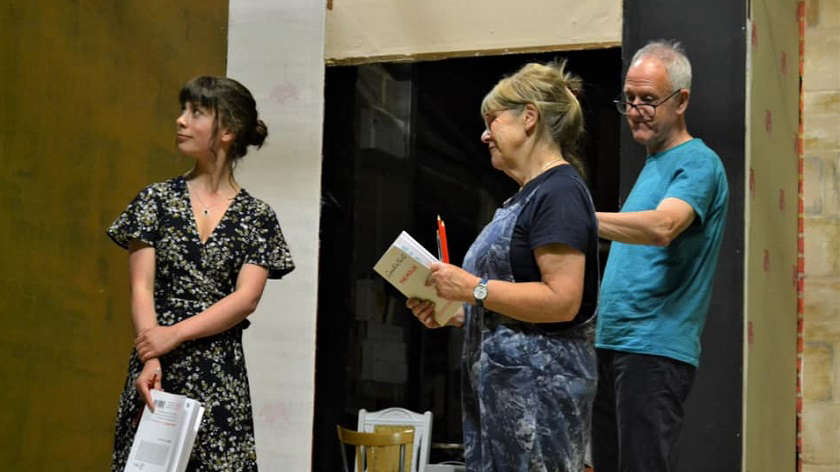 The Ilkley Playhouse Autumn season begins with Agatha Christie's thriller The Hollow from 4 September and will see a return to full audiences.
"A weekend house party at The Hollow, the home of Sir Henry Angkatell and his wife Lucy, turns into a nightmare when tragedy strikes. Among the guests are three of the Angkatell cousins: Edward, Midge and Henrietta. Edward is in love with Henrietta and Midge is in love with Edward. Also present are Dr John Cristow and his wife Gerda. Imagine Cristow's shock when he finds not only his wife and mistress Henrietta under the same roof, but also his ex-mistress Veronica Craye. The scene is set for murder. How fortunate that there is a detective on hand to help solve the mystery. Agatha Christie believed that this was one of the best stories she had ever written."
The Hollow runs from 4 to the 11 September in the Wharfeside Theatre. If you are intrigued to find out why, get your tickets booked, www.ilkleyplayhouse.co.uk.
From September, Ilkley Playhouse are planning to return to full capacity audiences with mask wearing and use of hand sanitising stations strongly advised and encouraged throughout the building and in the auditoria.
However, for those people who are keen to come and see the production of The Hollow but remain cautious about returning to full audiences, the playhouse are offering two socially distanced performances on Wednesday 8 September and the matinee on Saturday 11 September.