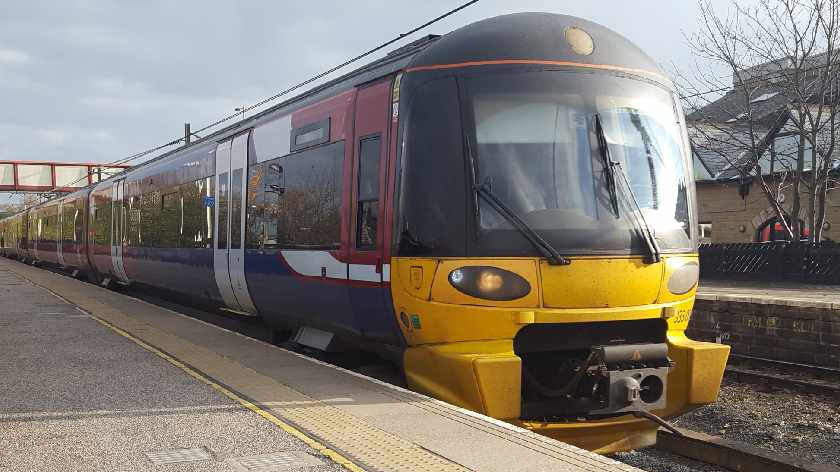 Train services run by Northern to and from Skipton and Ilkley will be severely reduced this week as members of the RMT union go on strike across the country.
Passengers face severe disruption after talks between rail companies and unions ended on Monday without resolution in the dispute over pay, jobs and working conditions.
RMT union general secretary Mick Lynch said ministers were not allowing the rail operators and Network Rail to negotiate freely, while Grant Shapps the Transport Secretary blamed 'outdated' unions for opposing progress in the sector.
Around 20 percent of services are expected to run nationally during the strikes on Tuesday, Thursday and Saturday.
Timetables have also been altered for Wednesday and Friday even though workers are not on strike on those days.
Locally, on the strike days the first Leeds-bound train will leave Ilkley at 7.37am and the first departure to Bradford is at 7.48am. One train runs to each city per hour from Ilkley through the day with the last ones at 4.51pm to Bradford and 5.43pm to Leeds. Return services are hourly between 8am and 5pm.
From Skipton via Steeton and Keighley the first Leeds train will depart at 7.36am and the Bradford train is at 7.44am. Again one train per hour goes to each of the destinations with the last ones at 5.34pm to Bradford and 5.47pm to Leeds. Return trains on the Airedale line leave Leeds hourly with the last service of the day back in Skipton by 6.20pm.
Tap here for the strike day timetables for Ilkley - Bradford Forster Square / Leeds
Tap here for the strike day timetables for Skipton - Bradford Forster Square / Leeds
Further information - and timetables for the non-strike days this week - are available on the Northern website at northernrailway.co.uk/travel/strikes