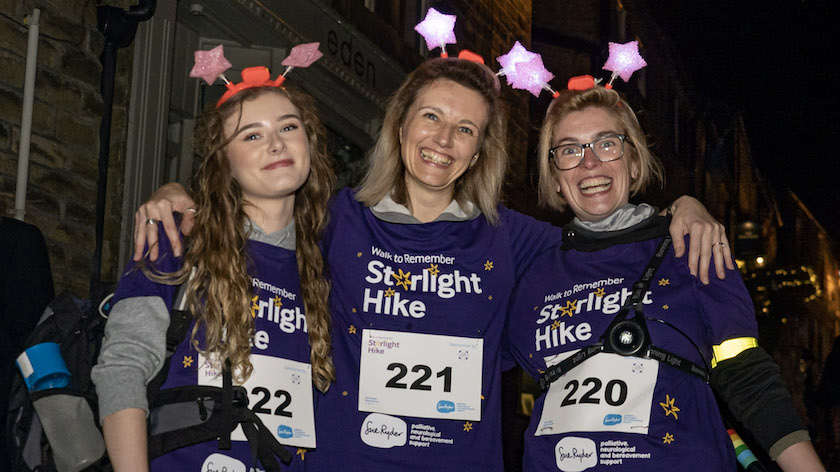 Around 600 people have completed a 10km night-time walk to raise money for Sue Ryder Manorlands Hospice in Oxenhope.
Starlight Hike – Worth Valley took place last month, with participants wearing purple t-shirts adorned with the names of loved ones no longer with us.
They boarded a special Starlight Express train at Oxenhope Railway Station to transport them to the start of the walk, which then followed a route around the surrounding villages of the hospice. Many wore fancy dress, flashing deely boppers, neon face paint and carried glow sticks, lighting up the dark autumn night.
One especially poignant part of the evening saw the hikers pass through Starlight Avenue – a quiet area of reflection in the hospice grounds – and leave special glow in the dark messages for loved ones.
Richard Hudson, Partner at Stirk Lambert & Co Accountants, who sponsored the event for the fifth year running, said: "It was fantastic for people in the local community to have the opportunity to do something active for a great cause after all the restrictions of lockdown. Sue Ryder Manorlands Hospice is an incredible place and it was a privilege for us to be involved."
Hayley Ibbotson, Senior Community Fundraiser, said: "A huge thank you to everyone involved with our Starlight Hike – Worth Valley, from all of us here at Sue Ryder Manorlands Hospice. It was a night to remember and an opportunity to come together to celebrate and talk about loved ones who are no longer with us.
"We are thrilled to announce our wonderful walkers have shined brightly and raised an amazing £70,000. This will help us to continue to be there for local families when it matters, and provide our compassionate palliative care and bereavement support in our hospice and out in the community. We would also like to say a special thank you to our sponsor, Stirk Lambert & Co Accountants. It's thanks to your kind on-going support - and the support of those in our local area - that we are able to fill people's last days with love."
Sue Ryder Manorlands Hospice provides expert palliative care, advice and support to people living with-limiting conditions across Airedale, Wharfedale, Craven and Bradford. For more information, visit sueryder.org/manorlands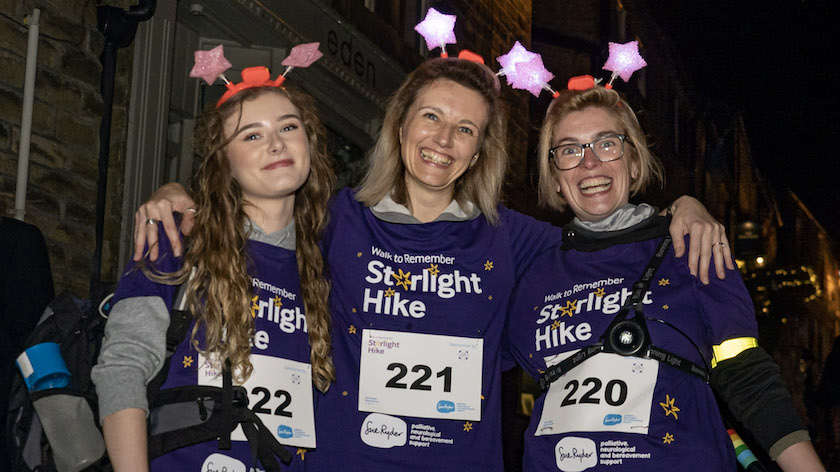 Photo credit and copyright: John Ashton.