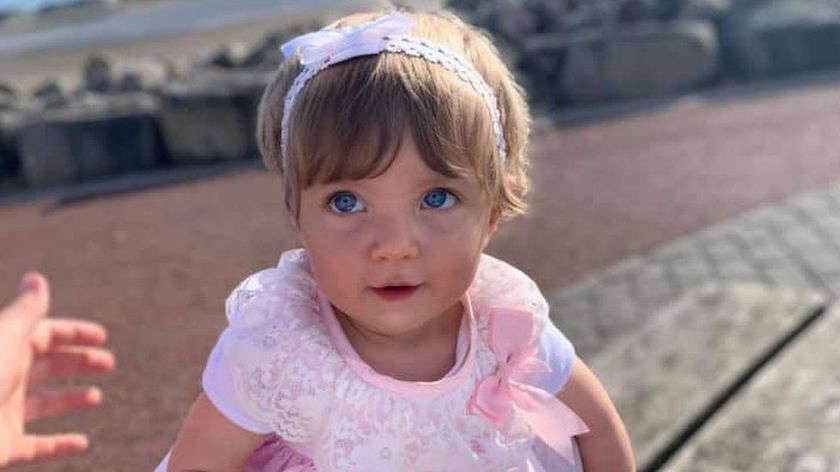 28 year old Savannah Brockhill has been found guilty of the 16 month old's murder, while Star's mother Frankie Smith, 20, was convicted of causing or allowing her death.
The convictions follow a 7-week trial at Bradford Crown Court, following Star's death at Airedale Hospital in September 2020.
Court heard that Brockhill had inflicted 'catastrophic' injuries on Star. She will be sentenced along with Smith tomorrow (Wednesday).
Star died on 22nd September last year after suffering a cardiac arrest. The jury had heard during the trial that Star had been punched, kicked or stamped on in the weeks and months before her death, with the prosecution telling the court that the toddler had "suffered a number of significant injuries at different times".
In a statement, the Bradford Partnership, comprising Bradford Council's children's services department, police and health officials said that it was aware lessons needed to be learned to 'fully understand why opportunities to better protect Star were missed'.
Keighley MP Robbie Moore has called for the leader of Bradford Council and its chief executive to resign.
Mr Moore said: "This is a tragic case. What happened to Star is vile and disgusting. We heard in Court from her great grandmother how she changed from a happy child, to seeming 'depressed' in the months leading up to her horrific death. We heard in court how there were numerous referrals made to social services, but yet nothing was done about it. The referral made by Star's own great grandmother was closed without her even being told about it.
"Whilst the ultimate responsibility lies with Star's evil killer, and the serious and vile neglect from her mother, questions must now be asked as to why action was not taken.
"Bradford Council bosses should hang their heads in shame. Children's services are not fit for purpose, and I have no confidence it ever will be under Bradford Council's current leadership. Therefore, I'm afraid it is my view the Leader of the Council Susan Hinchcliffe, and the Chief Executive Kersten England must now resign. Children's services have been in a dire state for years and there now must be serious action taken to protect children, and in my view, this cannot be done under the current leadership."
Listen to Robbie Moore MP talking to Rombalds Radio:
Cllr Susan Hinchcliffe, Leader of Bradford Council, said: "Star's murder and the telling of how she died through the trial has been shocking and deeply upsetting. The photographs of her we have all seen in the press show a little girl who deserved the best in life but was subject to the worst treatment. Her murder should not extinguish the memory of her life. We remember Star's life and our thoughts are with those who did love and care for her.
"The verdict is out and those who caused Star's death have been convicted - one has been convicted of murder and one of causing or allowing the death of a child.
"Star was let down and we all want to know if anything could have been done differently. The Bradford Partnership, which includes all the agencies in Bradford district involved in protecting children, has already commissioned an independent Local Child Safeguarding Practice Review to answer this question. Now the trial is complete, this review will be concluded and published next month. We want to make sure that Star's case also informs the national inquiry that has been launched as a result of the shocking murder of Arthur Labinjo-Hughes.
"Social workers in our district support a great many children and young people and carry out work in circumstances that are often very challenging. It is essential therefore that lessons are learned from Star's terrible death so that we can better protect our children."
A joint statement from Marium Haque (Interim Director of Children's Services, Bradford Council), Helen Hirst (Chief Officer, Bradford District and Craven CCG) and Bradford District Commander Chief Superintendent Sarah Jones said:
"We want to say first and foremost that we're sorry for the death of Star. This was a child's life cut cruelly short. Two people have been brought to answer for their crimes - one has been convicted of murder and one of causing or allowing the death of a child.
"Anyone who has followed the trial will want to know what more could have been done to help protect Star. As agencies who have a joint responsibility to protect children, this has been at the forefront of our minds. Any death of a child, wherever it happens, is one death too many, but this happened in our district, in our community and has had a devastating impact.
"We are very aware as partners that there is much that we need to learn from this case. We have already put in place actions that will improve our practice so that we learn those lessons. But we need to fully understand why opportunities to better protect Star were missed.
"We must also learn everything we can from the awful murder of Arthur Labinjo-Hughes. A national review has been established to enable this to happen. If we can contribute our learning to this review, we will do.
"We offered support and assistance to Star's family for what we believed their needs to be, at that given time, but we all deeply regret that not all the warning signs were seen that could have led to firmer statutory enforcement action.
"A Local Child Safeguarding Practice Review is being written by an independent author. This is almost complete and, now the trial is concluded, the review will be finalised and published in January 2022. It will provide partners and colleagues in our district and across the country with clear recommendations so we can better protect children in our care."