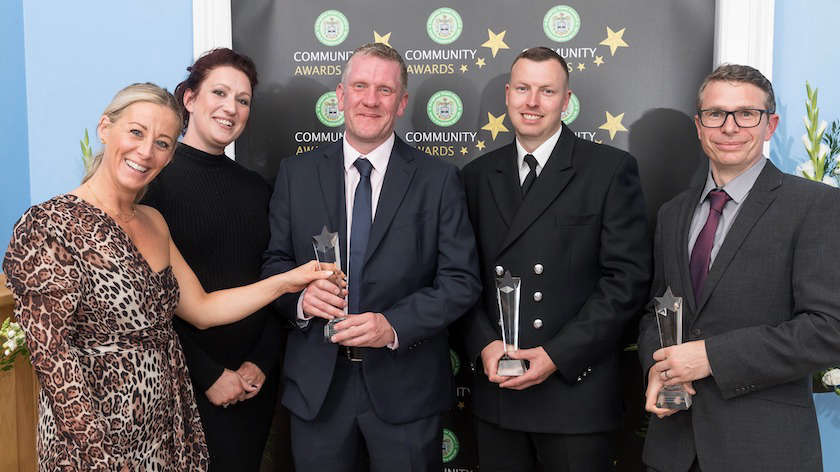 Local people making a difference to their town have been celebrated at the Keighley Community Awards 2021, with 10 awards presented.
The event took place on Saturday 18th September, with local MP Robbie Moore among the guests in attendance.
Town Mayor, Julie Adams said: "During the height of the pandemic, our community came together to ensure no one was left behind. Food parcels were handed out by charities and individuals. People offered to get supplies for their elderly neighbours. People lined the streets to clap for the NHS. Our emergency services worked and are still working tirelessly to keep us safe. The people who were nominated for a Community Award helped those in need, sacrificing their time, needs and social life to be there for others. It was an honour to present the awards and celebrate Keighley's heroes."
Cllr Mick Westerman, Chair of the Events and Leisure Committee said: "The judging process this year was a difficult task due to the high standard of nominations. We would like to congratulate everyone who won an award, made the shortlist or who were nominated.
"I would like to thank our Sponsors; Corsurica, Keighley College, ACE Elevators, Coalition Facilities Management, WT Supplies, Phoenix Fire, Almad Solutions, MD Fencing and ABV Wholesalers for their support. I would also like to thank Keighley College for providing the catering for the event and Morrisons for sponsoring the raffle."
The winners were:
Barry Thorne Sporting Hero of the Year
Winner: Yvie Ling Hegarty
Runner Up: Rob Spencer
Gary Pedley's Community Award
Winner: Nicholas Smith
Runner Up: Ruth and Robert Payne
Inspiring Young Person of the Year
Winner: Mohammed Hassan Ramzan
Runner Up: Shannon Bell
Teacher of the Year
Winner: Richard Taylor
Volunteer of the Year
Winner: Chris Graham and the Long Lee Volunteers
Runner Up: Jake Bradley
Climate Change Champion of the Year
Winner: Ruth Payne
Neighbour of the Year
Winner: Joanne Turner
Emergency Services Hero of the Year
Winners: Keighley Ambulance Station, Keighley Fire Station and Keighley Police Station.
Mayor's Civic Award
Winner: Ma Kelly's Kitchen
Runner Up: John Lawless
Lifetime Achievement Award
Winner: Cliff Ashton