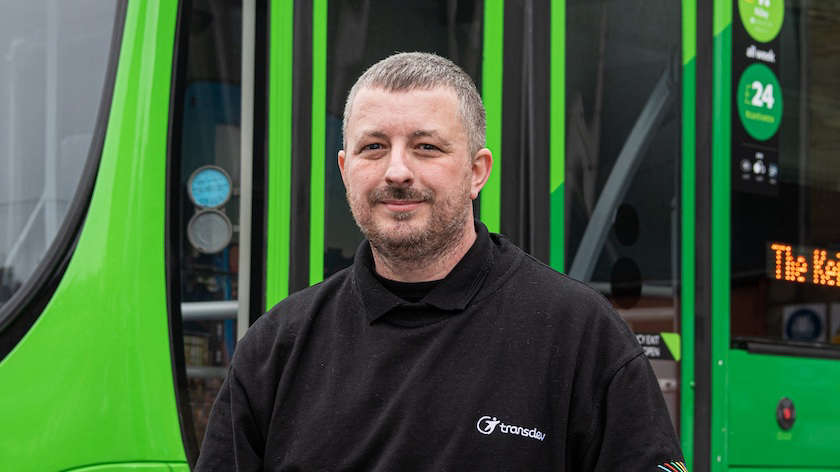 The Keighley Bus Company has picked up three awards at parent company Transdev's annual Amazing Awards - for Depot of the Year, Engineer of the Year and Lifetime Star.
Finalists won a place on the shortlist in nine categories from a total of more than a thousand people who keep the wheels turning at 10 bus companies operating hundreds of bus routes from Preston to the Yorkshire Coast.
Transdev CEO Alex Hornby said: "Our Amazing Awards again celebrated my colleagues' incredible work and strong performance, showcasing their tremendous efforts in looking after their customers and fellow colleagues.
"We are proud to be seen as an industry leader, but that is only possible thanks to our 1,400 strong team of amazing people – forever our greatest assets. These awards helped to single out the best of the best on a very important and special evening for us all, and our congratulations and thanks go out to our nine winners and finalists."
Robert Brigg (pictured) from The Keighley Bus Company won the Engineer of the Year award. Robert said: "Last year was a different year for me – I found out I had cancer. Thankfully a brilliant medical team were on the case, and I was operated on successfully inside two months.
"That took me out from work for a while, but all the time I was away, the lads here made sure I wasn't left behind – they kept in touch with text messages – and when I came back, they were brilliant. Chemotherapy took a lot out of me, but they were very supportive and helped me get back up to speed as soon as I was ready.
"All of us are only as good as the team around us and here in Keighley, our team is second to none."
The Lifetime Star award was presented to Keighley Bus Company driver Tim Alway, in recognition of his contribution to the business over many years, while the Keighley firm was also named Depot of the Year.
The event at the National Science and Media Museum in Bradford was hosted by Yorkshire broadcaster Harry Gration, with former boxer Frank Bruno on hand to give out the trophies.
Harry told guests at the presentation evening: "I really look forward to the Amazing Awards – it's always a fabulous event, and most of all it's a chance for all of us to salute genuine heroes.
"Throughout this most challenging of times, you've all been there to provide an amazing service and a smile to reassure and welcome customers onto our buses. In a year when we've all had a lot to deal with, that is certainly something well worth celebrating."