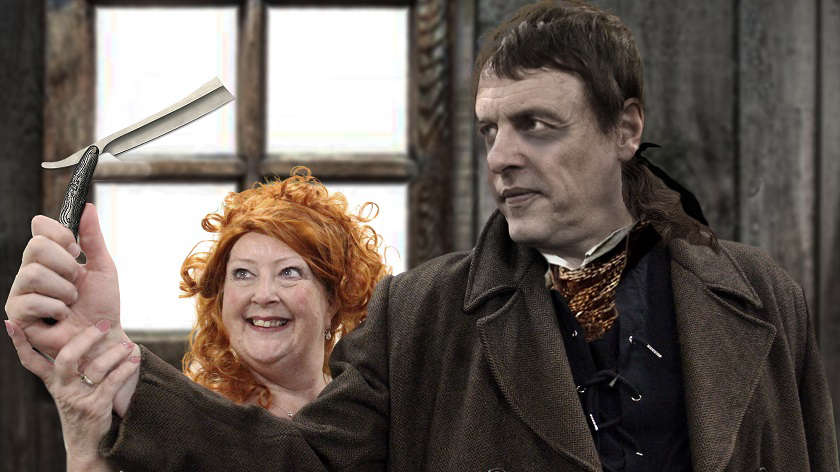 Running from 12th June, the final play of the season at Keighley Playhouse is Sweeney Todd.
Sweeney Todd is a thriller set in Victorian England about a murderous barber who extracts revenge on unsuspecting people in London for the cruel abuse of his wife. It is based on the 1973 book by English author Christopher Bond. The play was made into a major film starring Johnny Depp in 2007.
The play is very different from the film and musical as it is an authentic story which shows the real reason why Todd becomes the monster he is.
In this version of the old melodrama Todd has some grounds for his nefarious activities. His wife was abducted and raped by Judge Turpin and his daughter abandoned, while he himself was deported on a false charge. He returns to avenge his family, accompanied by a sea captain, Anthony, whose life he saved. Anthony falls in love with a young girl, the Judge's ward, who turns out to be Todd's daughter.
Todd, meanwhile, sets up with Mrs. Lovett, the pie maker, and provides her with dubious fillings for her pies. He proceeds with his vengeful plans but the outcome is bitterly ironic.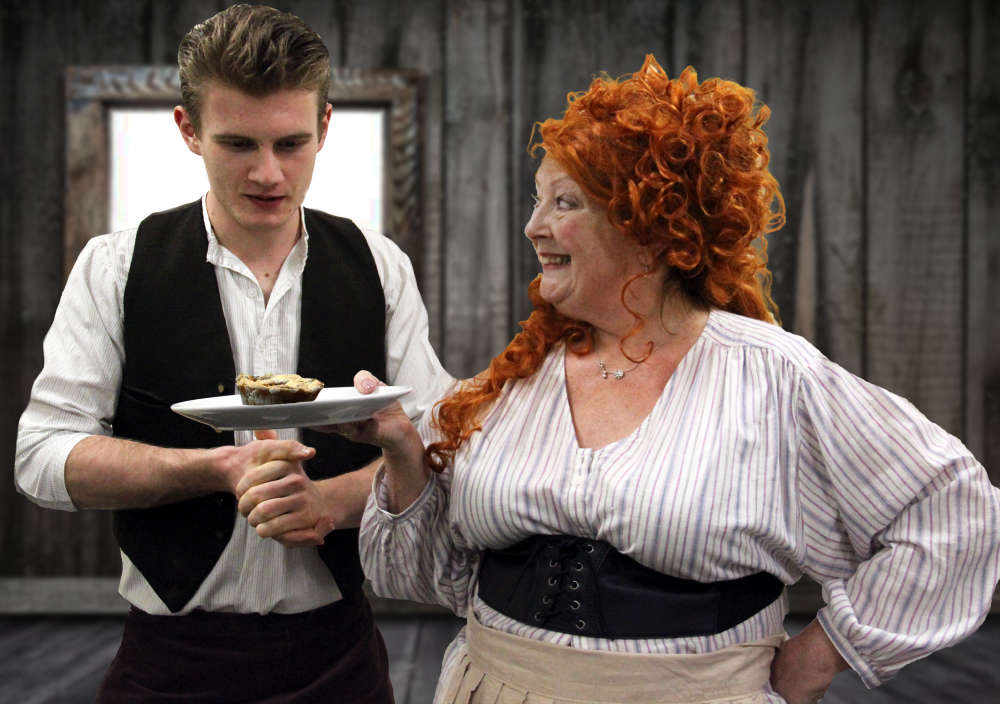 The most important theme of the play is the portrayal of the complete futility of revenge….how it blinds the one seeking it and is nothing but a moment of satisfaction that leads to a future largely built on regret.
The barber's chair used in this production is an original French design manufactured in 1897 and has appeared in a number of professional productions of both the play and the musical.
Taking the lead role of Sweeney Todd is Dale Chadwick, who earlier in the season played the chilling character of Jonathan Brewster in Arsenic and Old Lace. Working alongside him is Debbie Ellison, a well known accomplished actress at Keighley Playhouse who plays Mrs Lovett, the pie maker…..his partner in crime.
Other members of the cast are Tim Lobley (Judge Turpin), Matthew Douglass, Hannah Douglass, Harry Rundle, Ashley Judge, Katharine Hickman, Kevin Moore and Mike Ellison.
The play is directed by Deborah Mouat and runs from 12th – 17th June. Evening performances begin at 7.30pm
Tickets are available by calling the box office on 07599 890769
Season tickets for next season can be purchased or renewed by calling the box office 07599 890769 and paying by credit or debit card.