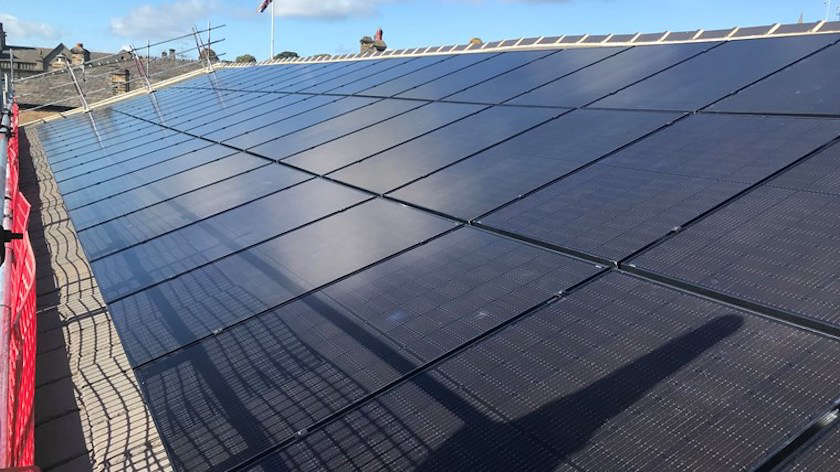 A project to install 60 solar panels on Skipton Town Hall has been completed as part of efforts to reduce heating costs and cut carbon emissions.
Contractors from experienced renewable energy firm Feed It Green successfully installed and commissioned an array of solar panels on the south-facing concert hall roof.
British sourced sheep wool insulation is also being installed, which will reduce heating costs in the concert hall.
The recent £4.7m redevelopment of the Town Hall has included other low carbon measures such as more efficient lighting, fans and smart controls.
Technology to monitor energy use has also been fitted and the council says it plans to display this information on screens.
The project is part of Craven District Council's £1.2m Zero Carbon Craven scheme – 50% of which is funded by the European Regional Development Fund (ERDF) – to cut our carbon footprint to net zero by 2030.
Cllr Carl Lis, lead member for the Environment, said: "It's great to see another big step taken towards our Zero Carbon Craven goal.
"It is important that the Council leads by example and this project shows what can be achieved to try and help slow down the climate emergency and also potentially save money in the long run.
"I look forward to seeing the project completed on our other buildings, especially Craven Leisure, which has the biggest carbon footprint of all our buildings."
Further work to install insulation and energy saving technology such as solar panels will take place at the crematorium and Craven Leisure in the coming weeks.