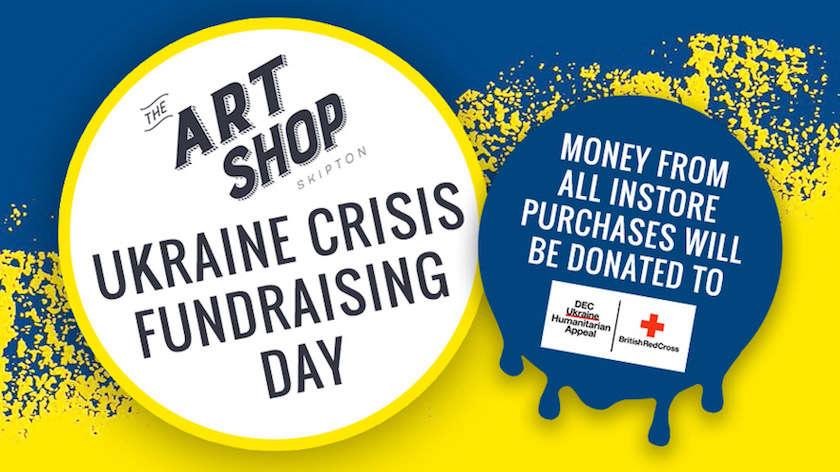 The Art Shop in Skipton has pledged to give every penny from its takings to The Red Cross' Ukraine Humanitarian Appeal this Sunday.
The independent shop is encouraging people to use creativity as a way to respond to this humanitarian crisis.
Whether customers go on to show their support in the art they create or are working on something else, they will know that by making a purchase from The Art Shop Skipton they have played a part in helping people facing unimaginable suffering. There will also be donation buckets and information on further ways people can help too.
Managing Director Mark Tennant says: "Like most people, here at The Art Shop Skipton we have been deeply affected by what the Ukrainian people are being put through.
"As a family-run business, it pains me to see families being torn apart in this horrible conflict. It has been difficult to know what we can do in an industry like ours but if this event can help in any way am more than happy to do it."
The fundraising day is this Sunday, 27th March between 10.30am and 4pm at The Art Shop on Newmarket Street in Skipton. You can find out more about the appeal at redcross.org.uk.