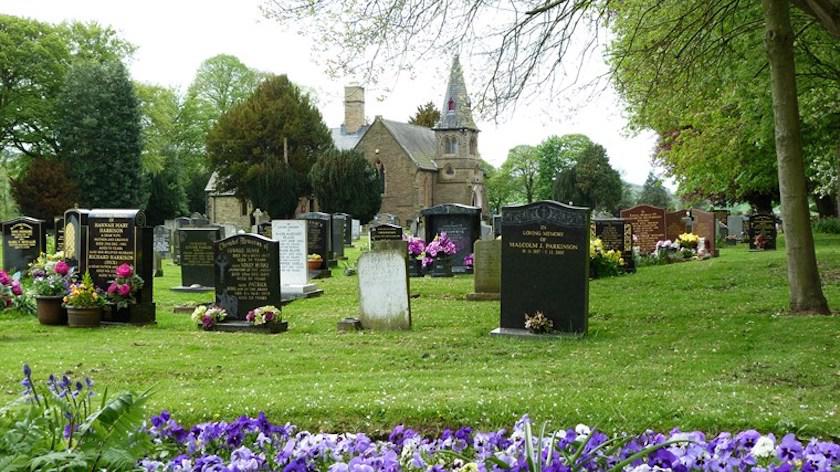 Skipton's crematorium and Book of Remembrance Chapel will be closed for three days at the start of a 4-week project to replace the roof and install energy saving measures.
The work is part of Craven District Council's 'Zero Carbon Craven' scheme, which aims to reduce carbon emissions across the local authority's buildings.
Improvements at the crematorium are due to start from Sunday 31st October, with the buildings closed from that date to 2nd November while scaffolding is erected inside.
The new roof of the Book of Remembrance Chapel will feature integrated solar panels and insulation. Roof slates which are still in good condition will be re-used where possible.
People will still be able to view the Book of Remembrance during normal opening times throughout the project. If they arrive while work is ongoing they may have to wait briefly while the site is made safe. The book can also be viewed online at any time by visiting remembrance-books.com/skipton/book-of-remembrance.html
There will be a small reduction in the number of cremation services between 3rd November and 8th November to allow external scaffolding to be installed in place safely during the mornings. Construction of the new roof will then commence, lasting a further three weeks, depending on the weather.
There is no work taking place at the Crematorium Chapel so cremation services will be unaffected once the scaffolding is in place and workers will down tools during funeral services.
Access to the cemetery grounds will remain open throughout the project, although people are asked to be aware of the construction work.
Councillor Carl Lis said: "Unfortunately the Remembrance Chapel roof needs replacing so it makes sense to do the work to reduce our carbon emissions at the same time.
"Our investment in the Crematorium will allow us to do this vital maintenance at the same time as playing a part in our Zero Carbon Craven project, cutting our carbon footprint.
"We're sorry that there will be some inconvenience to a small number of people but we have planned this work carefully to reduce this as much as possible."
Bereavement Services Manager, Clair Cooper, said: "We have tried as much as possible to organise and manage the work to minimise the disruption to our services.
"In appointing the contractors it was made clear from the outset that access to the Remembrance Chapel needs to be maintained throughout the project as we fully recognise how important it is to families to visit the book on their loved one's anniversary.
"This also allows us to make sure that the public toilets are available to visitors to the crematorium and cemetery.
"Work will also stop when funeral services are taking place as a mark of respect.
"We are giving as much notice as we can and are liaising with funeral directors so they can also advise bereaved families about the work so they are prepared for the disruption however, we do apologise if any inconvenience occurs during this work."
Similar restrictions are expected at the end of November when the scaffolding is removed.