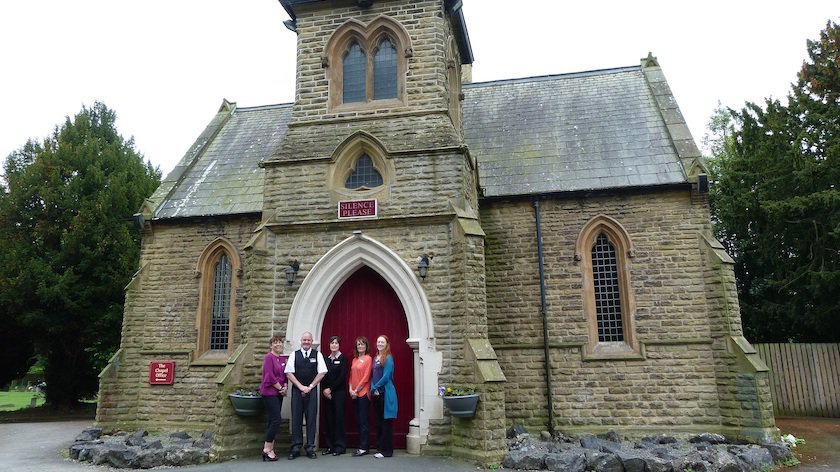 The Federation of Burial and Cremation Authorities has given Craven District Council's bereavement services a rating of 98% while Skipton Crematorium has been awarded Gold standard status.
An inspector from the governing body for crematoriums and cemeteries scrutinised the council's bereavement service on May 4 this year. They looked at the services and facilities offered at Skipton Crematorium, including the upkeep of the grounds, experience and training of staff, and legal paperwork processes, and rated Skipton Crematorium as providing an excellent level of service. The overall rating score was 98% - well above the industry average.
Clair Cooper, Bereavement Services Manager, said: "We are thrilled with the outcome of the inspection and are really pleased to see our hard work and commitment being recognised at such a high level by a well-established and recognised authority.
"It has been a difficult year for the team and we have worked hard throughout to provide services to bereaved families and friends, allowing limited numbers of mourners to attend services safely throughout the pandemic when many other crematoria were closed.
"Part of this year's inspection also included an Environmental Awareness Report. The findings of this will help us improve our environmental impact, tackle the climate emergency and help to meet the Council's commitment to work towards becoming carbon neutral by 2030."
For the third year running, Craven District Council has also just been awarded a Gold standard for Skipton Crematorium - and a Silver standard for the Waltonwrays Cemetery by the Institute of Cemetery and Crematorium Management (ICCM) Charter for the Bereaved.
There are currently still a number of restrictions on numbers allowed to attend funeral services, due to Government lockdown rules. The number of people allowed inside the chapel at Skipton Crematorium is limited to 15, due to the need to maintain social distancing. However, if there are "bubbles" of families who can be seated together, then more can be accommodated within the chapel while still adhering to the government's social distancing guidelines.
Since 17th May, up to 35 people have also been allowed to gather outside the chapel. Social distancing must be observed outside the chapel and face coverings must be worn at all times inside and outside the chapel.