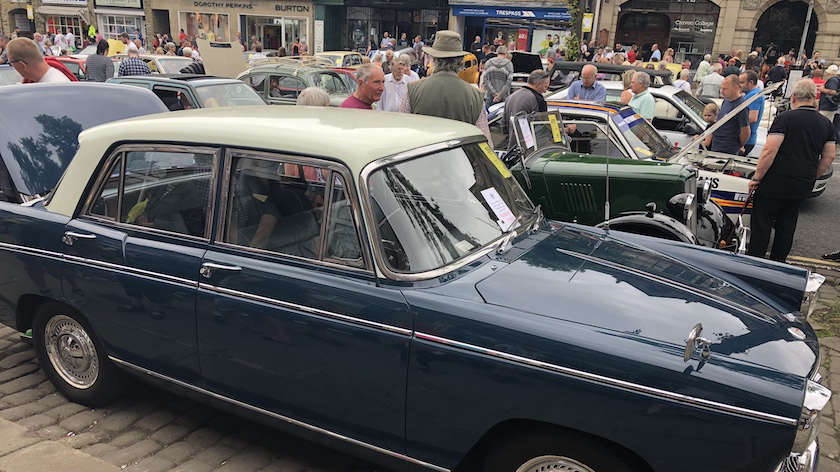 Organisers of the popular Skipton Car Show say the event won't go ahead next year because of a date clash with celebrations for the Queen's Platinum Jubilee.
The last event was held on 3rd June 2018 - there was no event planned anyway for 2019 and then the 2020 and 2021 shows had to be cancelled because of the pandemic.
Now organisers say despite positive discussions with the town council and being offered alternative dates to hold the car show on the High Street, it has been decided not run the event next year and instead hope to return in 2023.
In a post on Facebook, the Skipton Car Show said: "The show has always been held on the first weekend of June. One reason for this is due to the fact there are very few other car shows on locally thus giving us the pick of cars.
"The first weekend in June next year clashes with a very important weekend, The Queen's Platinum Jubilee. As such the council have four days of celebrations and activities planned for the extra long bank holiday weekend.
"The Town Council very kindly offered alternative dates but due many reasons they just would not work. We did look at other places to hold the show around Skipton but came to the conclusion that it just would not be the same.
"Holding the show on the closed off High Street was always a big factor and selling point of the show as it makes it different to others.
"This a charity show organised and run completely by volunteers and takes many, many hours to put together which normally starts around the end of August. So as you can appreciate we have now reached the point of no return for next year. All being well we will be back in 2023 with some fresh ideas and some great looking vehicles for everyone to enjoy."