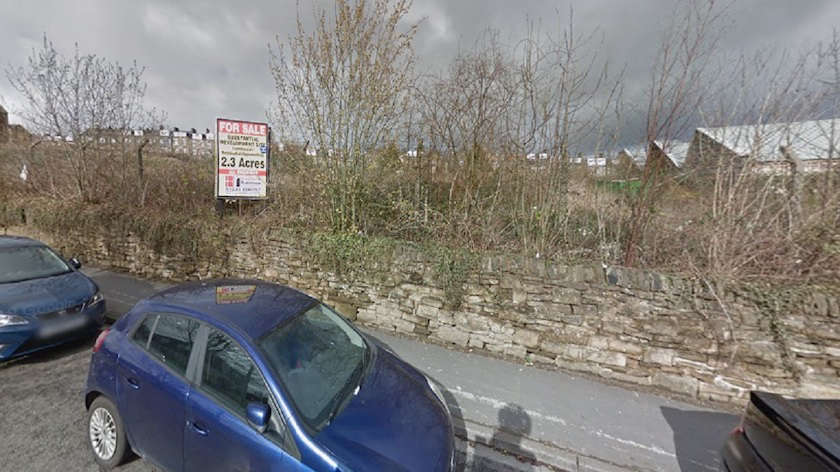 Plans to create a waste sorting and recycling facility on the former site of Devonshire Mill in Keighley have been refused by Bradford Council
The application said eight units would be built on the long vacant site, with the largest unit used to sort through waste from skips. Much of this waste would then go on to be recycled.
The other seven units would be used for storage.
More than 200 people objected to the application, and now planning officers have refused the scheme, saying the application, by Iftikar Hussain, lacked crucial information needed for the Council to make a decision on such a significant development.
Devonshire Mill on West Lane was built in 1909, and was one of the town's many industrial weaving mills. The building was demolished in 2005. Since then plans for residential developments on the site have been approved by Bradford Council, but no work on these homes ever took place and the site remains empty.
The new plans said the site would be used to sort through builders' waste from skips, and would create 20 jobs. Waste would be separated by material, and 15 skips would be brought to the facility a day.
The application said there was no similar sorting facilities in the area, and the business would prevent the need for waste to be transported to Halifax or Bradford to be sorted.
The proposals led to a furious response from residents living nearby. Objectors to the plans said the business would reduce the value of their homes, lead to dust, noise and smells and make existing traffic congestion even worse.
One said: "This development is not suitable for this area. It's more suited to a residential use." Another objector suggested that the private money that would be spent on setting up this business should instead be used to open clothes shops in the town centre.
However, 48 people wrote to the Council in support of the plans, with many pointing out the jobs boost the business would bring.
Environmental Health officers at the Council had raised concerns about the site's proximity to housing. Refusing the scheme this week, planning officers said: "The proposed development is in close proximity to residential properties and there is a likelihood of issues arising from noise, odour and fume, dust and light pollution.
"In addition, there is no information regarding noise levels and the impact on residents cannot therefore be assessed."
They also said there was "inadequate information on surface water drainage and assessment of waste management use."