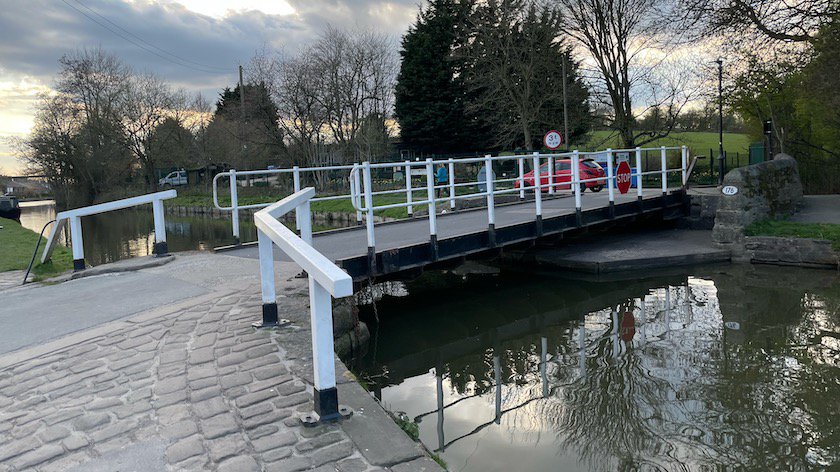 Gawflat Bridge - which links Skipton railway station with Aireville Park - is closed for three weeks while delayed works to replace it are completed.
The route from Broughton Road close to Heriot's and Magnet is a popular one with students using it to access Craven College and The Skipton Academy, as well as people going to Craven Leisure and Aireville Park. Instead, pedestrians will have to cross the canal further along at Brewery Lane/Brook Street.
Gawflat Bridge is closed from today (Monday 28th June) until Friday 16th July.
The old bridge is expected to be removed on Sunday (4th July), with the new bridge being installed the following week on Sunday 11th July.
The work was due to take place in May but there has been a delay in obtaining steel for the bridge because of global supply issues.
Carleton New Road will also be closed from the train station end on the two Sundays - 4th July and 11th July - but Engine Shed Lane and Sandylands will still be accessible via Carleton Road.
The new bridge is costing £300,000 and weighs around 20 tonnes. It has been designed to be easier to open by boaters than the current bridge, and will last for decades to come.
Sean McGinley, Canal & River Trust director for Yorkshire & North East, said: "We know this is an important pedestrian route for Skipton so we have tried to minimise the inconvenience as much as possible.
"We will need to close Carleton New Road on the sharp bend for two Sundays, which will allow a crane access to the site."