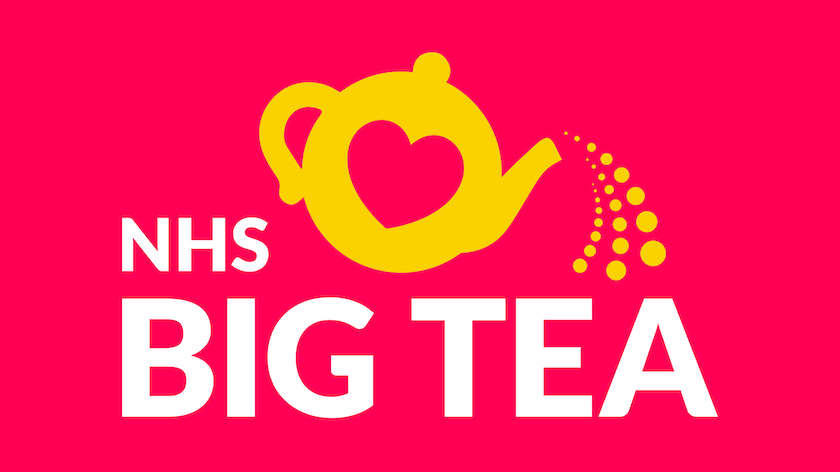 People across the Aire and Wharfe Valleys are being invited to join the nation's biggest tea break next month and help raise money for Airedale Hospital's charity.
The NHS Big Tea takes place on Tuesday 5th July this year - celebrating the birthday of the NHS and giving thanks to the workforce, while at the same time raising funds to provide the extra support needed for staff, patients and volunteers.
Airedale Hospital and Community Charity wants people to join in by hosting their own tea parties on the day.
You can host your tea party on 5th July in celebration of the NHS' 74th birthday or whenever and wherever suits you. You'll be joining the nation, as thousands of par-teas are held and millions of tea bags squeezed in homes, schools, workplaces, community centres, church halls and hospitals.
You can set up a JustGiving page and host your own tea party and sell tea, coffee, and cake. You can set up an NHS Big Tea JustGiving page which links directly to Airedale Hospital and Community Charity by visiting www.nhsbigtea.co.uk/find?charityId=189745.
Alternatively, show your support by taking 5 minutes to enjoy a tea break, texting BIGTEA to 70480 to donate £5 and support Airedale Hospital and Community Charity.
Thanks to the generosity of the public and its supporters, Airedale Hospital and Community Charity is able to be there for patients and staff when they need it most.
For example, items that the charity has funded in the past year include:
An AccuVein viewer which makes accessing veins in babies and children much easier
Picnic benches so staff can enjoy their breaks and meals outdoors in good weather
A GripAble device and tablet (an interactive device that aids upper limb recovery in stroke patients)
A sensory trolley and other sensory materials that improve experiences for children with additional needs visiting Airedale's operating theatres
Sofas, tables, and other furniture for staff rest areas
Jodie Hearnshaw, manager at Airedale Hospital and Community Charity, said: "We're really excited for this year's NHS Big Tea. Last year, lots of people took part to fundraise for Airedale, both in and out of the Trust.
"Aside from the fabulous funds raised, the impact on staff morale was brilliant. It was a chance for people to come together and celebrate their family, friends, and colleagues that work for the NHS and raise funds for Airedale hospital and its community services in Skipton, Settle and across the Airedale community.
"This year, Airedale's theme for the NHS Big Tea is 'We put the tea in team'. We're encouraging teams, community groups, schools, businesses, families, and friends to join our brew crew and celebrate the NHS over a cup of tea.
"We'd love to hear from anyone that's interested in taking part and support them with their fundraising efforts."
Ellie Orton OBE, Chief Executive at NHS Charities Together, said: "By hosting tea parties and inviting your friends, colleagues or classmates, the NHS Big Tea allows us to come together and say an enormous thank you to our incredible NHS – especially after all they've been through these last two years, and the ongoing challenges they continue to face.
"So, whether at home, in the office or in school, we're asking the nation to pop the kettle on, grab the biscuits, and raise vital funds to help the NHS go further this July."
Contact the Airedale Hospital and Community Charity team to register your fundraising, and to find out more information you can email anhsft.charity@nhs.net or call 01535 294870. Visit nhsbigtea.co.uk to find out more about the NHS Big Tea.