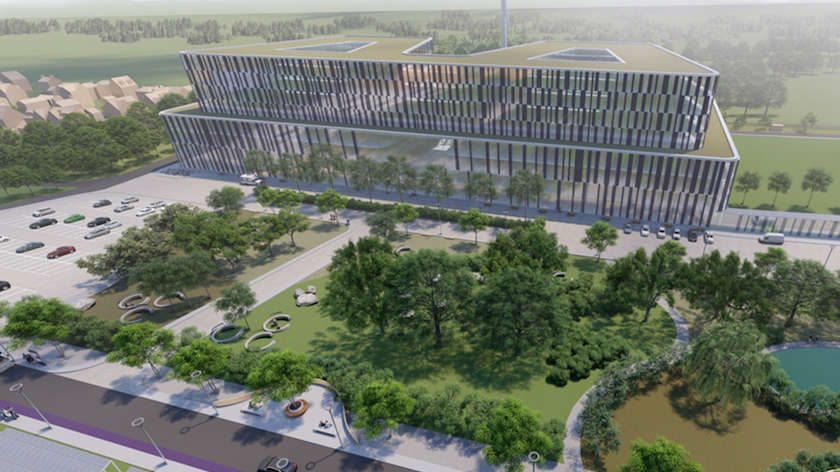 Plans have been submitted to the government that would see Airedale Hospital in Steeton transformed into Europe's first carbon neutral hospital.
The ambitious idea has been put forward as part of a £1.7 billion bid, which would also see the creation of a new hospital to replace both Bradford Royal Infirmary and St Luke's - and redeveloping the Lynfield Mount site close to the BRI at Daisy Hill.
The current Airedale Hospital main building is more than 60 years old and isn't suited to meet carbon neutral goals, plus is becoming costly to repair because the large expanse of parts with a flat roof.
The Act as One health and care partnership has put forward the ideas - which are in addition to an individual proposal submitted by Airedale NHS Foundation Trust for the redevelopment of the hospital site.
Councillor Susan Hinchcliffe, Leader of Bradford Council, said: "We are excited by the proposal being submitted for three new hospitals that would revolutionise the way we deliver health and care while also contributing to our wider regeneration and recovery plans. I fully support the collective bid that shows the strength of our partnership that genuinely demonstrates the vision we have to Act as One in all that we do."
Councillor Richard Foster, Leader of Craven District Council, said: "This is a truly impressive proposal that shows how we are working collaboratively to transform health and care. I am delighted to be able to back this bid that would bring a real sense of pride and help us attract the best talent to Bradford District and Craven. This bid could be a real game changer for all of us."
Helen Hirst, Chief Officer for NHS Bradford District and Craven CCG, said: "Our plans would radically transform health and care services for our communities, contribute to the wider economic recovery plans, encourage inward investment, attract and retain the best talent and build on wider regeneration plans both for Bradford District and Craven and our wider region. They would also allow us to positively contribute to carbon zero or carbon neutral ambitions."
Brendan Brown, Chief Executive for Airedale NHS Foundation Trust, added: "We have put together a compelling case that highlights that doing nothing is not an option for us at Airedale due to our buildings now reaching the end of their life. Our plans would see us create the first carbon neutral hospital in Europe, directly contributing to local and global efforts to combat climate change. Our proposal builds on detailed discussions with colleagues in NHS England and NHS Improvement and the Department of Health"
The government's New Hospitals Programme has already announced 32 new-build projects. It is now considering the latest expressions of interest for a further eight projects.
A final decision on the eight new hospital schemes is expected to be announced by the government in spring 2022.