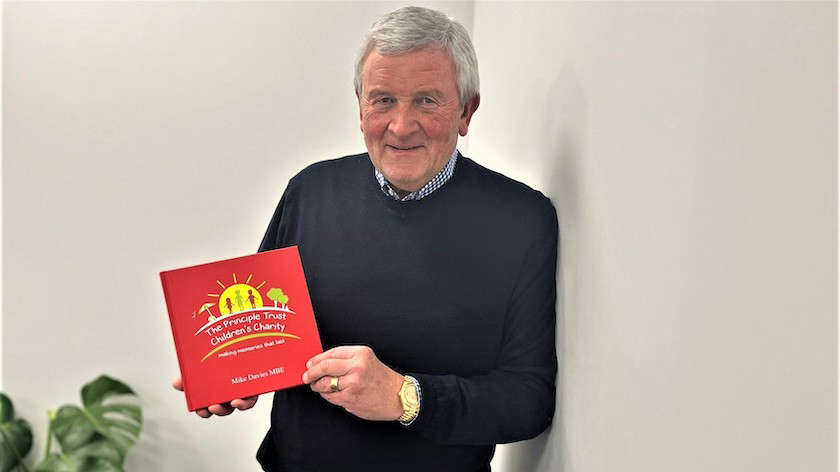 Skipton-based The Principle Trust Children's Charity is marking its tenth anniversary by releasing a new book which highlights some of the families it has supported.
The charity was set up in 2011 by businessman Mike Davies MBE. Inspired by his own traumatic childhood, Mike established it to provide free respite holidays to children experiencing long-term, life-threatening or limiting illnesses,disabilities, mental health issues or social deprivation.
Since then, the Principle Trust has raised over £1m, purchased six holiday homes and provided respite breaks for over 3,700 children across North and West Yorkshire.
Now Mike has captured the charity's first decade by penning a book which pays tribute to the families the charity has supported. The book includes a foreword by Hannah Ingram-Moore, daughter of Captain Sir Tom Moore, and also acknowledges the charity's army of dedicated supporters and fundraisers.
Mike - the former CEO of Skipton based Principle Healthcare Group - was awarded an MBE in 2017 in recognition of his services to business and disadvantaged children.
The charity plans to kickstart its next decade by extending its support to families in South and East Yorkshire.
Commenting on The Trust's plans, Mike said: "Over the past ten years we have helped thousands of disadvantaged, disabled and poorly children to escape their everyday troubles and create valuable, happy memories. As The Trust enters its eleventh year, the priority is to extend our services to families across the entire Yorkshire region."
The book, entitled "Making Memories That Last" is available to order on Amazon, via the Trust's website or by emailing info@theprincipletrust.co.uk