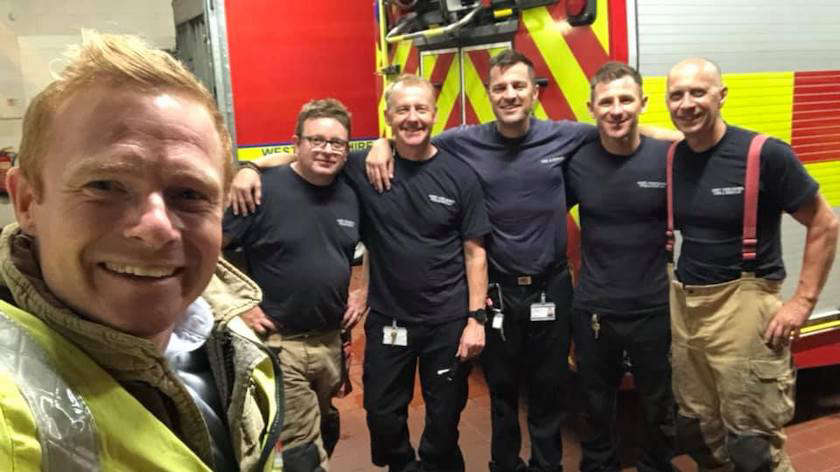 Keighley and Ilkley MP Robbie Moore has spent the night shadowing a team of firefighters on their shift from Keighley Fire Station.
Mr Moore learnt all about how the fire station works, what the team deal with on a standard evening as well as attending a number of call outs.
During his shift with the local fire service, which ran from 7pm to 3am, Robbie was called out on a number of reports including a small fire of burning garden waste which was deliberately set alight in the centre of Keighley, a burnt out car outside Utley and a near house fire in Beechcliffe.
In between call outs, the fire service also gets involved with a number of community-based events including educational work, property assessments and carrying out fire investigations with the police.
Robbie Moore said: "I am very grateful to Commander Mick Rhodes and the entire Red Watch team for kindly hosting me on their night shift. It was eye-opening to see what the service does both on callouts and the work within the community.
"The local team are a great credit to our town. The range of work our Firefighters get involved with is incredible and I can't thank them enough for all they do on our behalf. It was therefore disappointing to hear from them that they receive abuse and are the target of anti-social behaviour when out on calls. It is vital that we respect our firefighters – as with all our emergency services – for the fantastic job they do to keep us safe."
The MP says he plans to join other key services during the summer to find out more about what they do - including the police and local waste treatment facilities.