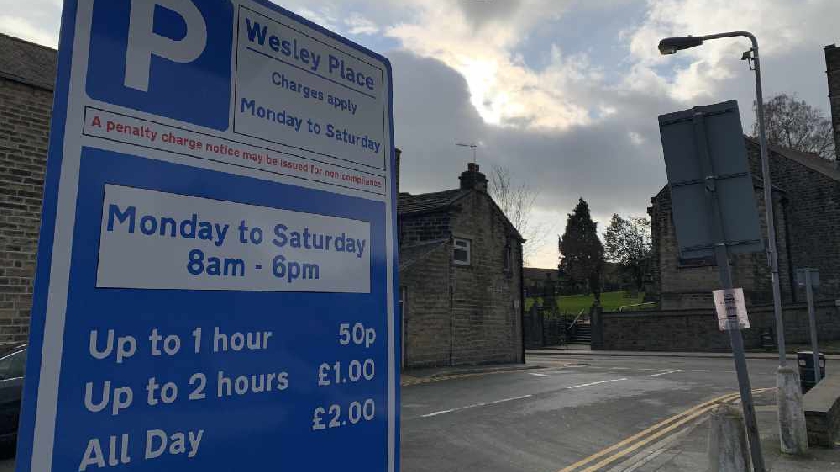 Bradford Council has received funding from the government to put more EV chargers on council-owned land - including in Silsden, Steeton, Addingham and Haworth.
The local authority has received more than £300,000 from the On-Street Residential Charge Point Scheme, part of the government's Office for Zero Emission Vehicles (OZEV), supported by the Energy Saving Trust.
This will enable 38 new fast charging points to be installed across 14 locations in the Bradford district, allowing 75 electric vehicles to plug in. The grant will cover 75 per cent of the funding, with the council investing the other 25 per cent from Community Infrastructure Levy (CIL) funding.
Most of these new charge points will be in residential areas where there is no off-street parking, such as areas with terraced houses, cottages and flats, where there are no driveways to install private charge points.
The locations are on council-owned land used for parking – either car parks or laybys – which are accessible 24 hours per day.
The council is working with EB Charging Ltd to deliver this scheme and other additional charge points for the district. The first charge point with EB Charging Ltd is due to be turned on this week at the newly refurbished car park at Oakworth Crematorium. To access the charge point, drivers need to download the 'EB Go!' app.
Cllr Sarah Ferriby, Portfolio Holder for Healthy People and Places at Bradford Council, said: "This is a very welcome investment in our district's electric vehicle charging infrastructure. It will give more people access to charge points within walking distance of their homes – something which until now has been a challenge, with over half of housing in the district being flats and terraced properties.
"Hopefully, this will encourage more people to consider switching to electric vehicles. West Yorkshire is already leading the way, with the UKs biggest rapid charging network outside of London."
EB Charging CEO Alex Calnan said: "We have been thoroughly impressed with this ambitious infrastructure programme. Providing additional on-street charging options will encourage more drivers to make the switch to electric, and make a real contribution to a low carbon future and clean, healthy air for all."
Locations getting EV chargers under this scheme
Bolton Road Car Park, Addingham LS29 0NR
Bute Street parking bays, Bolton Woods BD2 1DH
Library Car Park, Cowgill Street, Manningham BD8 7NS
Eccleshill Rec Car Park, Mount Avenue, Eccleshill BD2 2HY
Gas Street Car Park, Haworth BD22 8NQ
Jenny Lane Car Park, Jenny Lane, Baildon BD17 6RS
Killinghall Car Park, Killinghall Road, Bradford BD2 4SJ
Mill Lane layby, Mill Lane, Steeton BD20 6NS
Northcliffe Park layby, Cliffe Gardens, Shipley BD18 3DB
St Paul's Car Park, St Pauls Road, Shipley BD18 3ER
Victoria Street Car Park, Victoria Street, Bingley BD16 2NH
Wesley Place Car Park, Wesley Place, Silsden BD20 0PH
Wilsden Royd House Car Park, Main Street, Wilsden BD15 0AS
Cottingley Car Park, Herbert Street, Cottingley BD16 1SF
Local chargers already in place on Bradford Council land
Bridge Street Car Park, Bridge Street, Silsden, BD20 9PA
Church Green Car Park, Market Street, Keighley, BD21 5AD
Keighley Leisure Centre, Hard Ings Road, Keighley, BD21 3JN
Museum Car Park, West Lane, Haworth, BD22 8DU
Hawksworth Street Car Park, Ilkley, LS29 9DX
Ilkley Lido, Denton Road, Ilkley, LS29 0BZ
Airedale General Hospital, Skipton Road, Steeton, BD20 6TD - located near the outpatients entrance.
Scott Street Car Park, Scott Street, Keighley BD21 3AB (Polar Network)
Valley View Court, Scatcherd Drive, Oakworth BD22 7NU (Hubsta Network)
Oakworth Crematorium, Wide Lane, Oakworth BD22 0RJ (EB Go! Network)
You can find out more about electric vehicle charging locations in the district at bradford.gov.uk/environment/climate-change/electric-vehicle-charging-points/