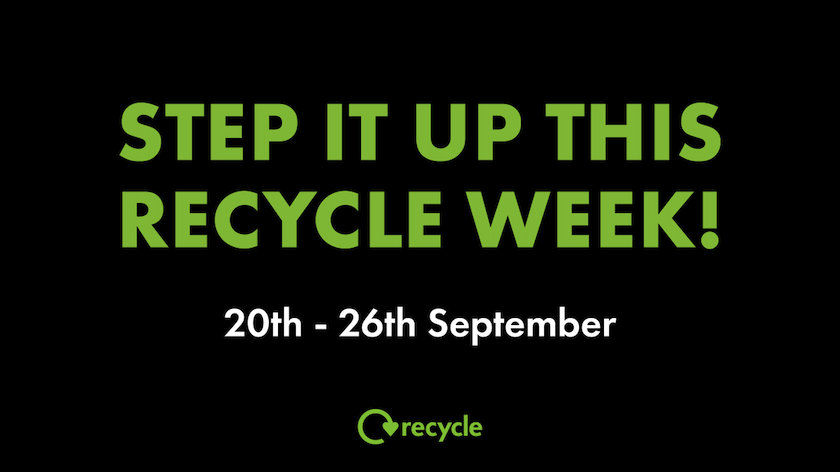 At the start of Recycle Week, Bradford Council is sending teams out on to the streets to remind us how to recycle more and help reduce the amount of waste going to landfill.
The latest research from Recycle Now reveals that almost 9 out of 10 people now recycle. But 55% of households put items in the general rubbish bin that can be recycled - including foil, aerosols, plastic toiletry bottles, clear plastic trays and cleaning and bleach bottles. This is where Bradford Council is challenging residents to 'Step It Up'.
The Recycling Team will be hitting the streets throughout the week, talking to residents on their doorsteps about how to recycle more and reduce the amount of waste they produce. There will also be a recycling roadshow taking place on Tuesday 21 September in City Park, Bradford.
Staff will be available to answer any queries residents may have, provide handy hints and tips and show what items should be put in each bin. They will also take orders for extra recycling bins. Hints and tips on what to recycle will also be shared throughout the week on the council's social media channels.
Cllr Sarah Ferriby, Bradford Council's Executive Member for Healthy People and Places said: "The climate crisis is a serious issue but it's one that we can all do our bit to help tackle. I know we've got a strong community of recyclers in our District, but let's see if we can all 'Step It Up' this Recycle Week.
"I urge everyone who already recycles to think again about every item they put in their general waste bin – could it have gone in the recycling bin instead? And to those who don't recycle, I challenge them to start – even if it's just in a small way at first by putting all their paper and card in the recycling bin and then adding glass, cans and plastics as they change their behaviour and habits. Every little helps."
Craig Stephens, Campaign Manager for Recycle Now, added: "This year we're focussed on how recycling can help fight climate change and how by recycling even better we can have a bigger impact on our environment. Here in Bradford District it's no different – more and more of us are recycling, so the next step is to make sure we get our recycling right. So come on, Bradford District, keep up the great work and let's make the district's recycling better than ever before!"