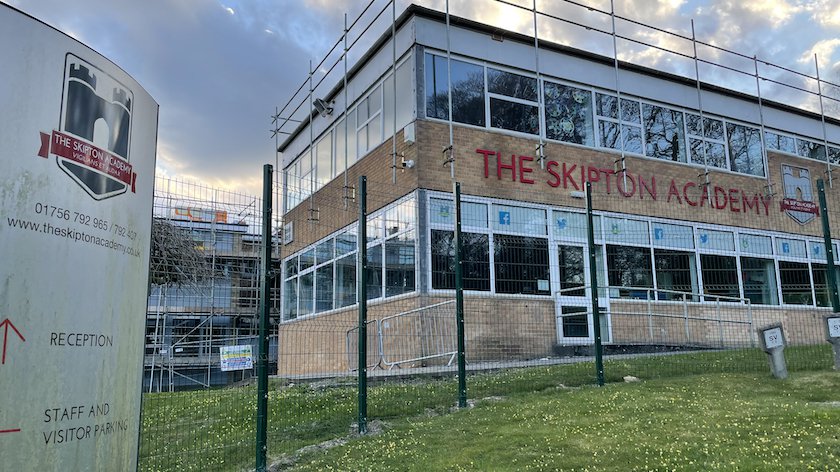 Eight local schools are to receive funding for work to improve their facilities from the government's Condition Improvement Fund.
Oakworth Primary, Lees Primary at Cross Roads, Lothersdale Primary and South Craven secondary school in Sutton-in-Craven will get cash to make repairs to their roofs, while Haworth Primary and Lothersdale will use money to improve their fire safety.
There is also cash for Worth Valley Primary at Bracken Bank in Keighley to complete urgent safety works, while money goes towards heating systems for Parkwood Primary in Keighley, South Craven and The Skipton Academy.
1,199 schools across England are sharing £483m from the government as part of the announcements this week.
Keighley and Ilkley MP Robbie Moore said: "It is positive to see that our schools are getting the extra money that they need to make improvement works to their buildings as well as leading the way in making our educational institutes environmentally friendly. Upkeeping and upgrading our school buildings can often be expensive. I am glad therefore that the Government is providing this extra funding so that schools can focus on delivering high quality teaching in the best possible environment."
Here's the full list of schools in our area benefitting from the funding:
| | |
| --- | --- |
| South Craven School | Heating Distribution Replacement |
| South Craven School | Flat Roof Replacement Phase 3 |
| The Skipton Academy | Thermal Comfort and Heating Infrastructure Scheme |
| Lothersdale Primary School | Roof Refurbishment |
| Lothersdale Primary School | Fire Alarm & Emergency Lighting |
| | |
| --- | --- |
| Oakworth Primary School | Urgent Roof Refurbishment |
| Haworth Primary School | Fire Safety Compliance Upgrades |
| Lees Primary School | Urgent Roof Refurbishment |
| Worth Valley Primary School | Urgent Statutory Compliance & Health and Safety Works |
| Parkwood Primary School | Urgent Replacement of Boilers to Prevent School Closure |
| Parkwood Primary School | Essential Boundary Improvements to Address the Safeguarding Issues |