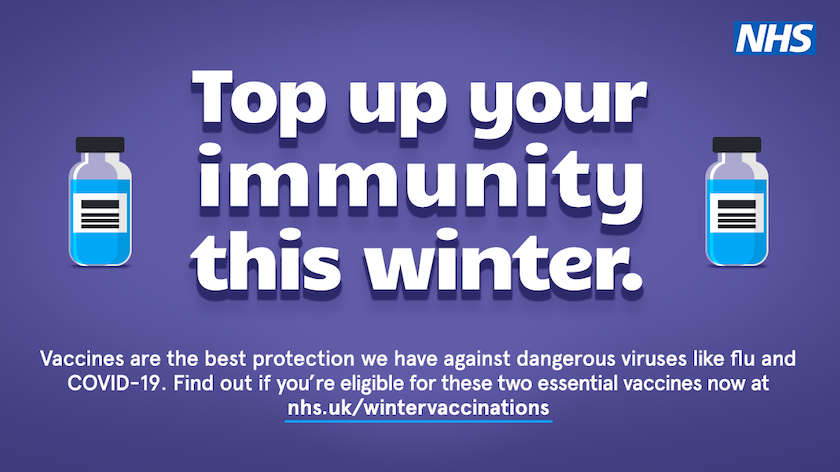 The Director of Public Health responsible for the Ilkley and Keighley areas is encouraging residents to grab a flu vaccination as soon as possible to boost immunity levels over the winter.
The flu season is due to start and it has been predicted that this year's flu season could start earlier than normal and be larger than is typically seen in the UK. That's why anyone offered the flu vaccination by a GP, pharmacist or employer should take the opportunity as soon as they are invited to have one.
Last year shielding and social distancing helped to keep the number of flu cases low across the country and have now been lifted so more of the population may be susceptible to flu.
There is an ambitious national programme to vaccinate more people in the UK than ever before and the most vulnerable will be invited first when their vaccination is available and ready. Getting vaccinated will also reduce pressures in the health and care system with winter outbreaks of Covid-19 also likely.
Sarah Muckle, Director of Public Health for the Bradford District, said: "If you are offered the jab, I would get it at the earliest time possible.. It is important to boost your immunity - your ability to fight off infections – by having the vaccination when it is offered so you are best placed to fight off any infections this winter.
"This is especially important for you if you have an existing health problem because people in clinically at risk groups are 11 times more likely to experience complications if they get flu.
"Everyone needs to remember that flu is a serious disease that can require hospital treatment and that some people will even die from the disease. Even if your symptoms are mild, getting your vaccination is a lot easier than having to deal with the fever, aches and other symptoms of flu that could keep you from work or family life."
People do not need to contact their GP practice in advance and can also choose to get their vaccination at a local pharmacy.
You can also prevent the spread of the virus by social distancing, always carrying a tissue and using them to catch coughs or sneezes, disposing of the tissue and washing your hands regularly.
If you aren't getting any better, then stay at home or call 111 for non-urgent medical advice.
Those eligible for the Flu vaccinations:
Everyone aged 50 years or over including those becoming 50 years by 31 March 2021.
All pregnant women, at any stage of pregnancy.
All those aged two and three years old on 31 August 2021.
All school aged children (4-15 on 31 August 2021).
Everyone from six months to less than 50 years of age who has a serious medical conditions: chronic respiratory disease, heart disease, kidney disease at stage 3, 4 or 5, liver disease, splenic dysfunction, neurological disease or diabetes a weakened immune system due to disease or treatment.
Everyone living in a residential or nursing home.
Everyone who cares for an older or disabled person.
All frontline health and social care workers.
Anyone with a BMI above 40.
The list above is not exhaustive and if you are still unsure, ask your doctor. For more information on seasonal flu or vaccinations visit nhs.uk/conditions/flu/