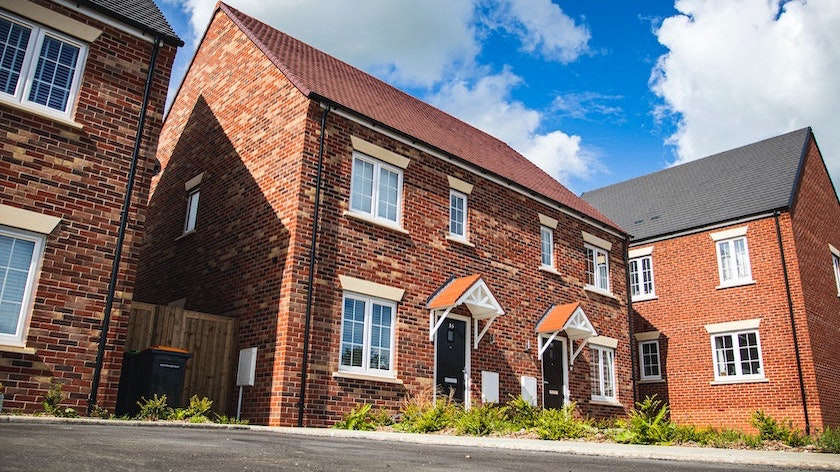 Neighbourhood plans in the Aire Valley and Worth Valley have been adopted by Bradford Council, while draft plans have just been submitted for Ilkley and Oxenhope.
Neighbourhood Development Plans are a means to enable local people to develop a shared vision for their neighbourhood and have a greater say over the shape of development and growth in their town or village.
Plans for Haworth, Cross Roads and Stanbury and Steeton with Eastburn and Silsden have been formally adopted by Bradford Council recently, following referenda at the time of the elections in May where residents overwhelmingly said they backed the documents. The plans will now form part of the overall planning policy framework and will be used by the council as part of the decision-making process for future planning applications. Developers can also use them as guidance when putting together proposals.
The Haworth, Cross Roads and Stanbury Neighbourhood Plan has been in preparation since 2013. Residents were consulted in 2019 and there was then an independent examination in 2020 before residents voted on 6th May 2021 on whether to adopt the plan. More than 85% of those voting supported the plan.
Work on the Steeton with Eastburn and Silsden Neighbourhood Plan commenced in 2014 - it went through the same process as above and received almost 82% support from voters in May.
Councillor Alex Ross-Shaw, Executive Member for Regeneration, Planning and Transport at Bradford Council said: "I am pleased the neighbourhood plans have been approved and now form a part of the District's overall development plan. They represent years of hard work by their parish and town councils so it's a great achievement to get them implemented."
Tito Arana, Chair of Haworth, Cross Roads and Stanbury Parish Council, said: "The Neighbourhood Development Plan has been nine years in the making, this plan is for the local residents of the Parish and reflects their ideas of not only what buildings they would like to protect for both architectural and historical reasons, but also what buildings if any they would like to see in the future, we look forward to the plan working on their behalf"
Rebecca Whitaker, Craven Ward District Councillor and Deputy Mayor of Silsden Town Council, said: "I am delighted that the Steeton with Eastburn and Silsden Neighbourhood Plan received such resounding support (82%) at the recent Referendum. It is a local plan for local people which recognises the separate identity and needs of each area. Residents have engaged on issues which are important to them and their views and comments have been included wherever it has been possible. The Neighbourhood Plan is a legal statutory document and has to be considered when further planning applications are decided by Bradford Council. It will also include an increase in the percentage of Community Infrastructure Levy monies which will be spent in the local area. Adopting our own Neighbourhood Plan is certainly a step in the right direction and I thank all residents who voted to support it. Silsden Town Council and Steeton with Eastburn Parish Council would also like to acknowledge their appreciation of the supportive comments made by residents in recognition of the hard work and long hours that went into making this plan. It has been a lengthy process but we got there in the end!"
The Neighbourhood Plans can be viewed on Bradford Council's website at:
Ilkley and Oxenhope
Meanwhile, two new plans have been drafted - one by Ilkley Town Council and another by Oxenhope Village Council.
As part of the 8-year process so far, the councils have done research and consultation with local communities to put together planning policies and land designations.
Public consultations are now beginning as part of the next step towards the Neighbourhood Plans being adopted as policy.
Councillor Alex Ross-Shaw, Executive Member for Regeneration, Planning and Transport at Bradford Council said: "I am pleased two more neighbourhood plans are now going out to consultation and encourage residents in these areas to look at them and take part.
"Neighbourhood plans take a lot of hard work by parish and town councils, so it's important residents respond to the consultation as they go on to form part of our overall Local Plan. The Local Plan sets out the overall planning framework for the district for the next twenty years."
Ilkley Town Council Mayor, Councillor Mark Stidworthy, said: "I am delighted that Bradford Council are beginning the Regulation 16 public consultation for the Ilkley Neighbourhood Development Plan and that they have agreed to extend the consultation period by two weeks over the summer period. I would like to thank the Neighbourhood Development Plan Working Group and its Chair, Councillor Ros Brown for their hard work to progress the plan to the consultation stage. The Town Council hopes that all who live, work and do business in Ilkley will take the opportunity to have their say about the plan."
Peter McManus of Oxenhope Parish Council, said: "Thank you to all our public volunteers for their help through the Neighbourhood Development Plan process and also thank you to IntegreatPlus and Bradford Council for their support."
Consultation
Bradford Council is now formally inviting comments from the public and organisations on these plans. The consultations run for eight weeks from Friday 16 July 2021 until 5pm on Friday 10 September 2021.
Following the consultation, Bradford Council will submit the plans for independent examination. Subject to the examiners' reports Bradford Council can then hold a local referendum to allow the local community to vote whether or not they think the plan should be 'made'. If the plan receives a majority vote in favour, it will then become part of the statutory development plan for the Bradford District.
The consultation documents are available to view and submit comments on at: https://bradford.oc2.uk/.
The documents and electronic comment forms are also available online at: https://www.bradford.gov.uk/consultations.
Paper versions of the consultation documents are available for inspection by appointment at the following locations:
Britannia House, Bradford
City Library, Centenary Square, Bradford
The Oxenhope Neighbourhood Development Plan is available by appointment at:
Keighley Town Hall, Keighley
Keighley (Local Studies) Library
The Ilkley Neighbourhood Development Plan is available at the following locations:
Ilkley Library
Ilkley Town Hall (By appointment only – please call 01943 436212 or email enquiries@towncouncil.ilkley.org)
Ilkley Visitor Information Centre, Ilkley Town Hall
Clarke Foley Centre, Ilkley
For appointment bookings, please contact the relevant location.
Comment forms must be either emailed to planning.policy@bradford.gov.uk or printed and posted to: Local Plans Team, City of Bradford Metropolitan District Council, 4th Floor Britannia House, Broadway, Bradford, BD1 1HX.
Bradford Council must receive comments by 5pm on Friday 10 September 2021.
For further enquiries about neighbourhood planning or this consultation, contact Bradford Council's Local Plan Team on (01274) 433679.