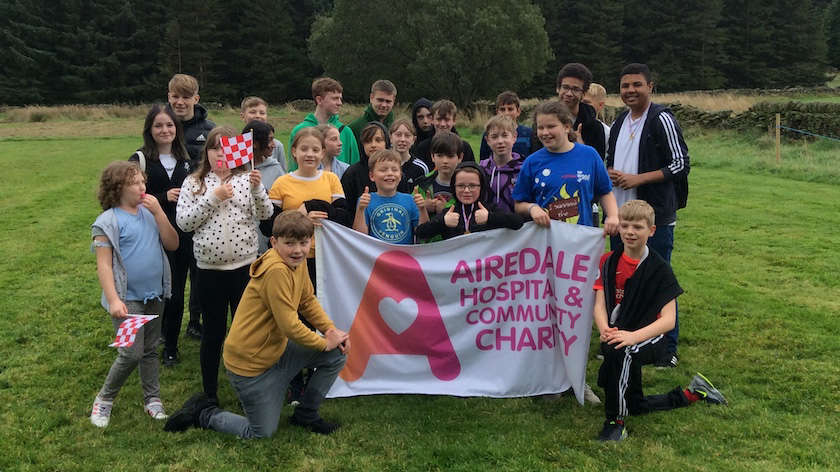 A group of 25 young people with type 1 diabetes have had a fun-filled day out, funded through a grant from supermarket Asda.
The trip - to the Another World activity centre at Ogden - was organised by the Airedale Hospital and Community Charity.
25 children from the hospital's paediatric diabetes group attended along with their parents and clinicians from Airedale.
Type 1 diabetes causes the level of glucose in blood to become too high. It happens when the body cannot produce enough of a hormone called insulin, which controls blood glucose. As a result, people need daily injections of insulin to keep blood glucose levels under control. It can take some time to get used to, but there is a lot of support available for newly diagnosed children and adults.
The aim of the paediatric diabetes group is to support the children to realise that their condition should not set them apart from others and should not stop them from doing things that other children without the condition do. This is why the group includes sports and physical activities within its offer.
The children got together for the outdoor celebration event to play games, socialise, learn and share experiences with each other. The grant also funded snacks and drinks from Asda which were useful for educating the children on food and nutrition, which is a vital part of diabetes care.
Donna Bladen, Paediatric Diabetes Nurse Specialist at Airedale NHS Foundation Trust, said: "The day was a huge success. It gave the children and families the opportunity to meet others who are going through the same experience, making them feel less alone and giving them the awareness that having diabetes shouldn't stop them from doing anything.
"It was lovely to see the families mixing, exchanging contact numbers and arranging to meet up at another date but mostly having fun. Hopefully we can plan more events in the future."