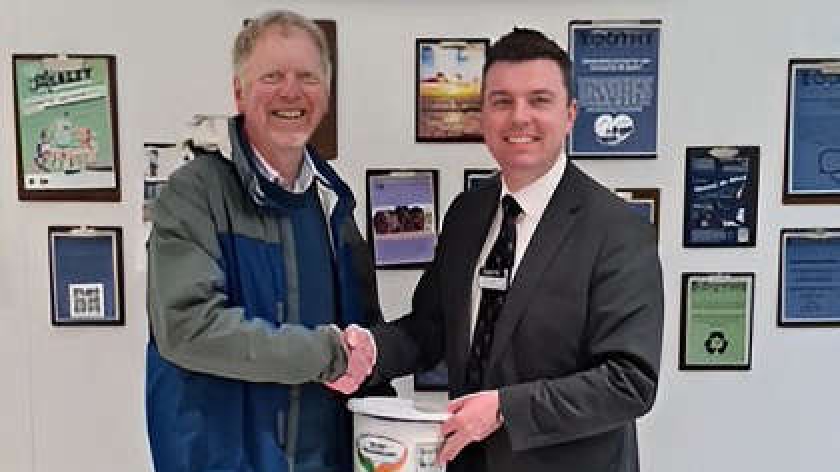 The charity Ilkley Good Neighbours is celebrating a successful twelve-month partnership with Booths Supermarket in Ilkley, which helped it raise fund of over £1100.
The project, organised last year by charity trustee Simon Settle and Store Manager Jim Verbeken, involved a number of collection buckets located throughout the supermarket. Customers were able to donate any spare change they had and could also donate online as well as finding out about the work the charity does within the community along with details of becoming a volunteer.
Store Manager Jim Verbeken said: "We are delighted to be working with Ilkley and District Good Neighbours again this year. The support they give to many of our older customers really is invaluable and hope that together we can continue to make a real difference in the community."
Chair of the charity Ed Duguid said: "It has been a privilege working in partnership with Booths over the past year. The store's manager Jim, and his staff have been tremendously supportive of the charity and the customers extremely generous with their donations. This will help us greatly in continuing to provide the important services we offer which helps the more vulnerable of our area's older residents."
Founded in the 1970's, Ilkley Good Neighbours operates a range of social and practical schemes aimed at improving the lives of older people in the community. Apart from Shop Assist, its projects include social support such as Befriending and its Moving On Friendship Group which meets weekly at the Clarke Foley Centre in Ilkley. The charity also played an important role in the community during the Covid pandemic by working with the Corona Response Group with volunteers providing support to individuals in need.
For further information on the charity or volunteering contact 01943 603348 or info@goodneighboursilkley.org.uk