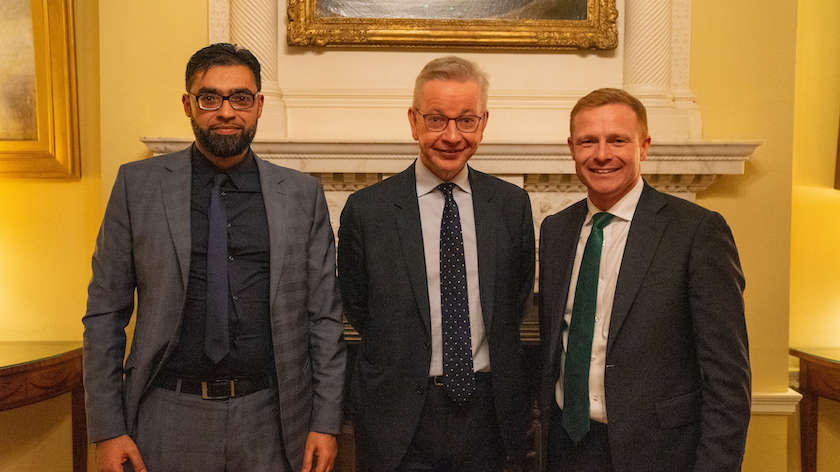 Representatives of the Sangat Centre in Keighley have attended a Levelling Up Champions Reception at 10 Downing Street.
The event was hosted by the Secretary of State for Levelling Up, Michael Gove.
Sangat Centre representatives Riasat Ali and Imran Ahmad travelled down to Westminster to attend the reception, which celebrated local community groups from across the UK working to benefit their communities and making significant contributions to community well-being.
The facility on Marlborough Street in Keighley provides essential services such as social day care, adult educational opportunities, and youth clubs for the local community.
The centre has recently undergone extensive refurbishments, made possible by a total of £370,500 in funding from the government.
This substantial financial support included £140,500 in Community Ownership funding directly from the government, following an announcement by Chancellor Jeremy Hunt in March.
Keighley MP Robbie Moore said: "The Sangat Centre works tirelessly for our community, providing crucial services that touch the lives of so many in our area.
"It was therefore an honour to nominate them for recognition at 10 Downing Street and to hear how the government's direct investment in the Sangat Community Association is helping to rebuild the Centre into a fantastic community space.
"I really do commend the Sangat Centre for their outstanding contributions to Keighley, and this celebration at 10 Downing Street is a testament to the impactful work they do."