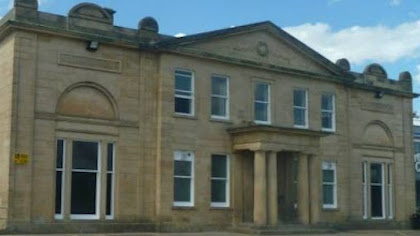 Keighley's coronavirus test centre at Victoria Hall is to close its doors after almost two years of operation.
The facility offering PCR tests in the town will end after 30th March, along with other testing sites across the Bradford district.
Testing in Centenary Square in Bradford city centre ends on 19th March, while other cites in Shipley and Bradford will also stop being operational from the end of the month.
You can visit the Government booking service to book an appointment for a PCR test - www.gov.uk/get-coronavirus-test - or call 119.
Bradford Council is encouraging people to book Covid vaccinations still if they haven't had what they're eligible for - and to continue to let fresh air into enclosed spaces, wash hands often and wear face masks when in close proximity to others and distancing is not possible, and wherever this is requested.
Sarah Muckle, Director of Public Health for Bradford Council, said: "We would like to thank all the fantastic staff who have been working hard to deliver almost 50,000 PCR tests at our Centenary Square site. Please continue to test regularly and book a PCR test when needed."
Cllr Sarah Ferriby, Bradford Council's Executive Member for Healthy People and Places, said:
"We are looking forward to safely welcoming back events to City Park for residents and visitors to enjoy. There is a wide range of events planned for the remainder of 2022 for all the family to enjoy at City Park "
"The reopening of centenary square is perfectly timed for all the great spring and summer events due to happen in 2022. With city park and centenary square sitting in the heart of the city and the district it's great to have full access to this space."