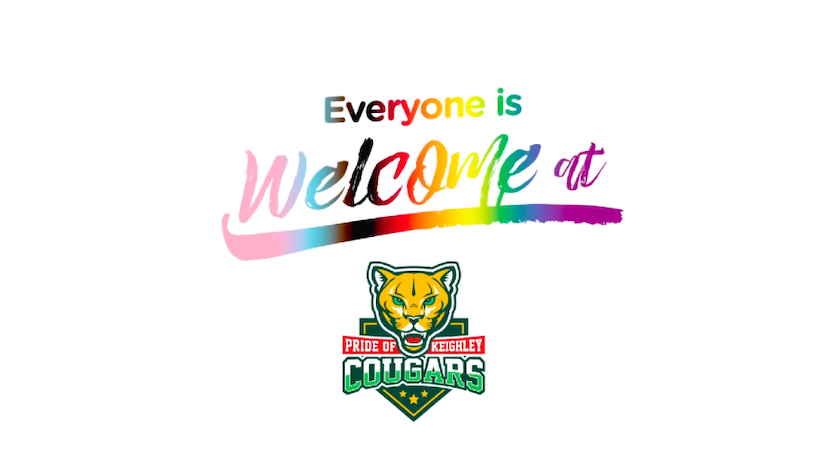 Staff, players, family and special guests star in a new video released by rugby league club Keighley Cougars ahead of the team's Pride fixture next week.
The team will play in a special Pride kit for the fixture against West Wales Raiders at Cougar Park on Sunday 3rd July as the club celebrates and promotes inclusivity in the sport.
It's three and a half years since Ryan O'Neill and husband Kaue Garcia became co-owners of Keighley Cougars and this is the third Pride weekend to be celebrated at Cougar Park following the events around the fixtures against West Wales in summer 2019 and Coventry Bears last year.
Ahead of this year's Cougar Pride game, players, staff, families and special guests have taken part in the filming of a video, which you can watch below or by tapping here.
Pride 22 Video

🏳️‍🌈 It's all about respect and a place where everyone is welcome. ☝️ In another world first, the players, staff, families, and special guests, take part in a video to promote inclusivity in sport. 🎉 We can also reveal the biggest party of the summer is only a week away! 🏉 #CougarPride22 takes place over the weekend of 2/3 July for the visit of The West Wales Raiders.

Posted by Keighley Cougars on Friday, June 24, 2022