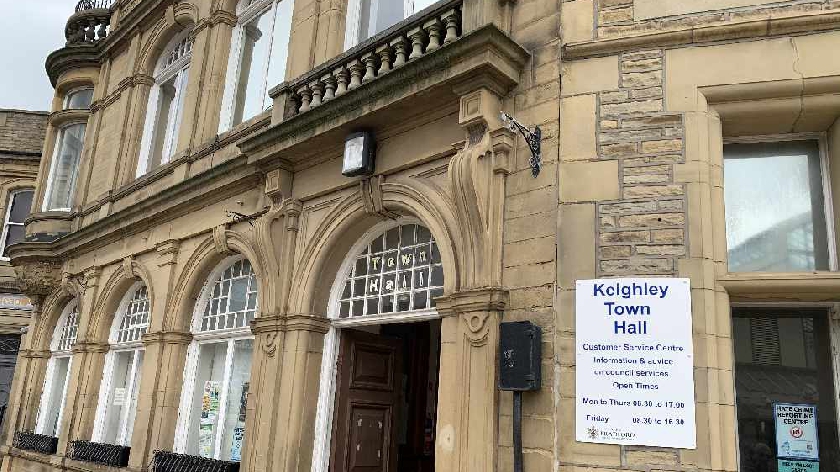 A new way of involving local people in the plans for their area is being developed by councillors representing Keighley on Bradford Council.
Five Locality Plans are being developed one for each constituency area of the Bradford district, with the Keighley constituency being the first to present its draft Locality Plan for discussion at a meeting of Bradford Council's Executive Committee on Tuesday 5 July.
Bradford Council's Neighbourhoods Service has been working alongside other council services, local Keighley ward councillors and partners in consultation with local residents and community organisations and groups to develop a Locality Plan for the Keighley constituency.
The plan has been subject to public consultation and has been agreed by the Keighley Area Committee which is made up of councillors from across all the Keighley wards.
Data from the whole of the Keighley constituency, which includes the wards of Keighley Central, Keighley East, Keighley West, Craven, Ilkley and Worth Valley, was looked at by all those involved to identify key priorities for Keighley over the next three years.
The key priorities identified include reducing the levels of unemployment, improving quality and access to rented accommodation, partnership working between places of education, improved access to mental and physical health support, celebrate community strengths and promote a sense of local pride and increase recycling rates and reduce fly-tipping.
Councillor Russell Brown, Keighley Area Committee Chair, said: "The constituency of Keighley is a place to be proud of, with a unique appeal based on traditions of industry, invention and enterprise, alongside a rich cultural heritage, an authentic down to earth community spirit, and with the great outdoors literally on the doorstep.
"This plan seeks to harness the positive energy built up in the Keighley constituency over the past few years and build a better future.
"We want the Keighley Locality Plan, which had been developed with input from across the whole area, to be collectively ambitious and forward thinking. Our vision is work together to build safe, strong and active communities where local voices are heard and citizens are empowered to work alongside public agencies and partners to address the needs and issues of local people."
Councillor Susan Hinchliffe, leader of Bradford Council, said: "Bradford Council is committed to continue to invest in Keighley's future. Developments in recent years have included £10 million investment package to cut congestion on Hard Ings Road, a new Advanced Manufacturing Centre of Excellence and progress on new development zones, offering more attractive locations for local business.
"Town centre improvements have been complemented by a £2m heritage shops improvement programme, and town centre wi-fi delivered in partnership with Keighley BID.
"Cliffe Castle Park has had a £5.5m upgrade, Oakworth Crematorium had been overhauled, Ilkley Pool has been refurbished and sporting facilities at Marley have been revamped. Silsden has a new school, and Oakworth has brand new extra care housing. The 5th biggest Towns Fund deal in the country has been secured for Keighley.
"But there's still more to do. We look forward to new state of the art health facilities, the return of the police station to the town centre and new developments on Worth Way and at Providence Park, Dalton Lane.
"Bradford Council backed master planning will continue to help shape the development of the town and support the needs of business, while Towns Fund projects will start to deliver on skills, jobs and digital infrastructure and we will continue to back the case for investment in Airedale Hospital.
"This Locality Plan sets how all those involved in the future of the area, will work collaboratively and in integrated ways across the different organisations to deliver the best possible outcomes for the whole of the Keighley Constituency."