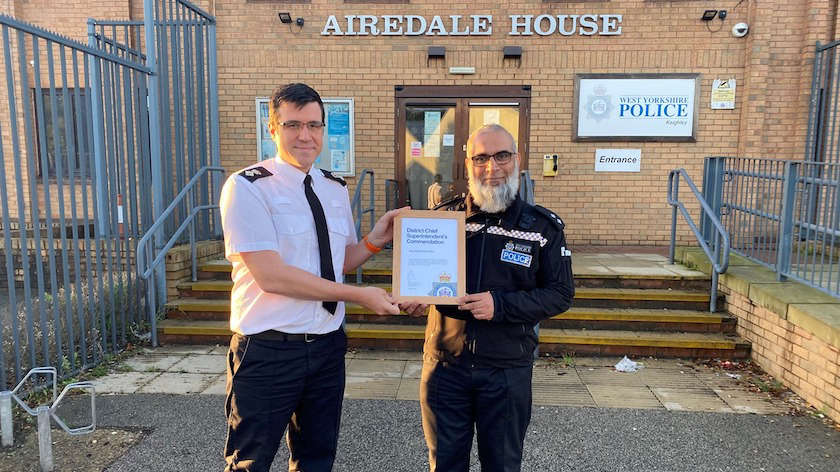 Inspector Khalid Khan, the man in charge of neighbourhood policing across Ilkley, Silsden, Keighley and the Worth Valley, has announced his retirement from West Yorkshire Police.
He joined the force as a police constable on 21st October 1991, initially working in Pudsey. He moved on promotion to Bradford in November 2002 and has remained in the Keighley area since.
Inspector Khalid Khan, said: "A heartfelt thank you to each and every member of my Police family. I will treasure the support, love and respect that was shown to me by all concerned throughout my service for the rest of my life. The wonderful memories and the friendships will always be there.
"Thank you very much to all from my me and my family."
Bradford District Commander, Chief Superintendent Daniel Greenwood, said: "Today, exactly 30 years after he first put on a police uniform, it is with immense pride and sadness that we see Inspector Khan wearing his uniform on the last day of his service.
"Khalid is one of the most passionate, humble and dedicated leaders I have ever known and his service to his communities as the Neighbourhood Inspector in Keighley over the past five years has been exemplary.
"I speak on behalf of all my staff in Keighley and the wider Bradford District when I say his contribution to policing has been outstanding and he will be a huge loss to us. I am privileged to be able to commend him on his final day as a police officer, and I wish him and his family all the best for a long and happy retirement."