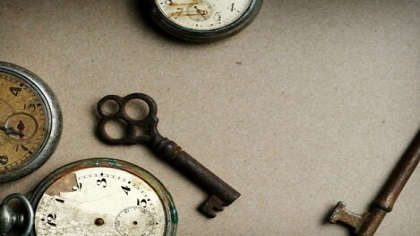 From Tiffany to epiphany! Ilkley Manor House is hosting a valuation day in conjunction with Hartleys Auctioneers.
Could that dusty old lamp in your garage actually be a Louis C. Tiffany Furnaces' piece, complete with intact Damascene blown-glass shade? Why not find out? Come along to Ilkley Manor House on Thursday 1st June between 11am and 3pm, when they will be hosting an antiques and collectibles valuation day in association with Hartleys Auctioneers.
It's set to be a fascinating and informative day for local residents. Charles Hartley and Ruth Parker will be on hand to evaluate your weird and wonderful items, explaining the history of your objects and giving an estimate as to their financial potential at auction.
The idea for the day was sparked by one of Ilkley Manor House Trust's fantastic volunteers, Peter Arnold. He says, "We're excited to find out if Ilkley residents have any hidden treasures lurking in their lofts. It's funny to think that parts of Ilkley Manor House, which date back to c. 1340, may be the oldest 'antique' on the day, but let's see!"
Ilkley Manor House is encouraging people to visit the House in Castle Yard, Ilkley, anytime between 11am and 3pm on Thursday 1st June, bringing with them a reasonably sized item – something that fits safely on a table and one person can easily carry.
The event is free to attend, but donations are always welcome. Refreshments will be available in the courtyard (weather permitting).