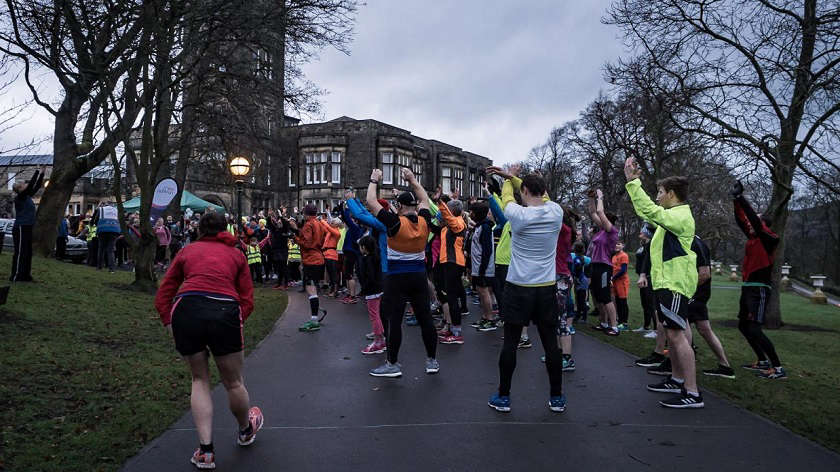 Free activities ranging from a Tai Chi session to a 'Campfire Breakfast' are on offer at a special health at wellbeing morning at Keighley's Cliffe Castle Park this Saturday, 7 May.
The morning's activities are part of Modality's GP takeover of the Parkrun in which local GP staff come along and help out with the event. The event will showcase some of the community groups who use the park and all the health and wellbeing activities that take place there.
The event will be family friendly with some activities aimed at children.
Saturday's activities will include:
GP Parkrun takeover and free health checks
Tai Chil warm-up with Discover Tai Chi
Free Campfire Breakfast from Get Out More
Planting with Cliffe Castle Support Group
Nutritional advice from Keighley Healthy Living
Information and activities from Joe Kutney's Boot Camp (including a boot camp for children) , Missing Piece, Itsworthtalkingabout, Bronte Tykes Cycling (plus cycling activities for children), Nordic Walking and many more
Live music from local group Hurricane Blue.
Cliffe Castle Museum will also be opening early to support the event.
Ian Day, Bradford Council's Assistant Director for Neighbourhoods and Customer Services, said: "Cliffe Castle Park is a very popular space for local groups, whether it's for activities like the park runs or boot camp or visits to enjoy the changing seasons reflected in the trees and plants.
"This event is a great way to show what is on offer to anyone who would like to take up a new hobby or improve their wellbeing, as well as celebrating all those groups who make use of this great local space."
Warm ups before the park run will start at 8.45am and the run itself normally ends at around 10am. The full event will end at approximately 11am.