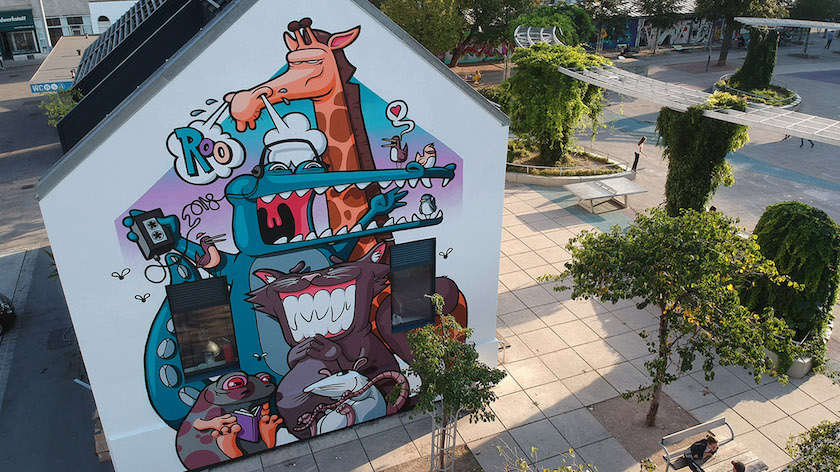 A huge piece of work will be created live at Skipton's Art in the Pen next month by street artist Roo.
The 3.6m x 1.5m canvas - which will be in recognition of the work of NHS staff - will then be donated to Airedale Hospital to be displayed.
Art in the Pen takes place on the weekend of 14-15th August at Skipton Auction Mart, and is back this year after being absent from the calendar in 2020 because of the pandemic.
Visitors can see hundreds of artists transform cattle pens into galleries to sell their original work, and there will be all sorts of art related fun, entertainment, prizes, products and demonstrations throughout the weekend.
Check out the details on our Events Guide pages or visit artinthepen.org.uk for more information.