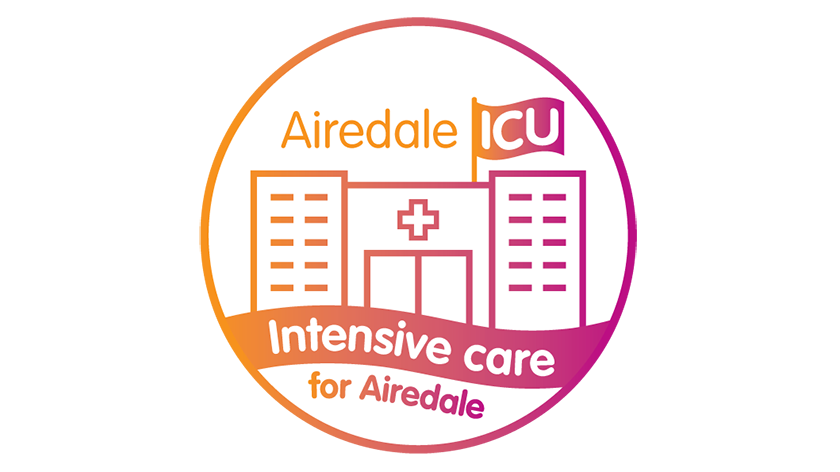 Airedale Hospital is getting a new unit to provide intensive care to seriously ill patients, and is looking for donations to provide the extras that the NHS costs don't cover.
Airedale Hospital and Community Charity's Intensive Care for Airedale appeal will fund the smaller things that really make a difference when patients and staff need it the most - such as sensory lights, soft furnishings, chairs and TVs for the relatives' room.
The new ICU at Airedale is due to open in Spring 2022 and will be a modern space to treat the hospital's sickest patients.
It will have also have a sensory garden with direct access from the unit for both patients and staff to use. This will allow patients, who are sometimes on the unit for a number of weeks, to go outside into a beautiful garden and benefit from fresh air and daylight during their recovery. It will also give staff an outdoor environment to rest in during their breaks. To support this, the charity hopes to fund specific chairs that aid rehabilitation and that will enable patients to enjoy the garden, as well as benches, plants and murals.
Dr. Julie O'Riordan, Consultant Anaesthetist and Deputy Medical Director at Airedale NHS Foundation Trust, says: "The new ICU will bring huge benefits to the Airedale community. It will have much better spaces to treat patients and isolate them if they're infectious, as well as quiet areas where clinicians can compassionately talk with relatives. With the help of Airedale Hospital and Community Charity, we want to provide an accessible garden for patients on ICU, which will really benefit their mental state and rehabilitation.
"It will be fantastic for staff morale, especially after such a difficult 18 months. The prospect of the new unit is already lifting morale within the department. People are really looking forward to working in a modern ICU."
To donate, visit justgiving.com/campaign/intensivecareforairedale. For more information or to find out how you can help, please contact the charity team on 01535 294870 or anhsft.charity@nhs.net