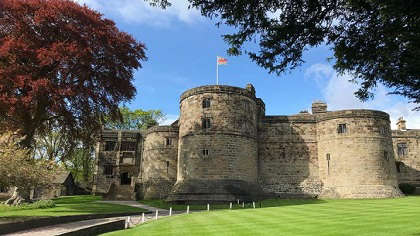 Skipton is the latest destination to welcome the roll-out of free public access Wi-Fi.
It's part of a scheme to roll out internet connections in 16 market towns across North Yorkshire as part of efforts to support recovery and growth for communities and businesses.
Town centre public Wi-Fi is an opportunity to draw people back to local town centres as a destination as more people continue to work from home. It aims to promote local shops and services and create a different town centre experience.
Free public access Wi-Fi offers opportunities for people with limited or no broadband to access vital local council, government and health services and take part in the digital economy.
County Councillor Don Mackenzie, Executive Member for Access, said: "Skipton is incredibly popular with tourists so the offer of public Wi-Fi has the opportunity to make their experience more enjoyable and provide connections to local attractions. The project has already proved successful in a number of our towns and demonstrates our commitment to improving the county's digital infrastructure."
Sebastian Fattorini from Skipton Castle said: "The new roll-out of free public access Wi-Fi will have vital benefits for Skipton Castle visitors and all in Skipton. As an important visitor attraction at the top of Skipton's High Street in an evolving digital age, free Wi-Fi will greatly enhance the visitor's connectivity, exploration and will support our move over to online bookings."
A £3m investment was awarded by the York & North Yorkshire Local Enterprise Partnership as part of its allocation from the government's Getting Building Fund.
David Dickson, Chair of the York & North Yorkshire Local Enterprise Partnership Infrastructure & Joint Assets Board, said: "The region has ambitions to be greener, fairer and stronger as we navigate the pandemic and schemes like this will help us get there. Digital connectivity is vital to enable good economic growth, so we're really pleased to see the continued progress of the Wi-Fi roll-out."