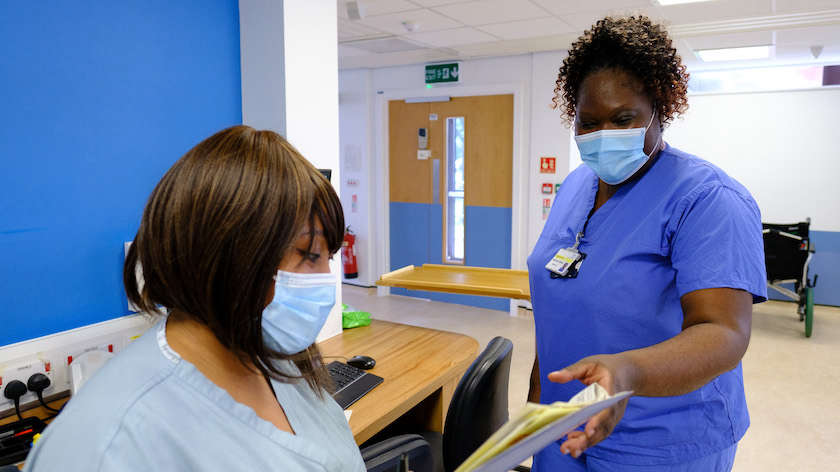 People accessing GP surgeries, hospitals and health centres across the Aire and Wharfe Valleys must continue to wear face coverings, despite a change in the law from 19th July.
Local healthcare providers across the Bradford district and Craven have teamed up to issue a reminder that face coverings will still be required - along with the need to follow social distancing guidance and any other on-site information - as part of efforts to keep patients and staff safe.
This means you should continue to wear a face covering when visiting GP practices, community health centres and hospitals. Where people can't wear a mask for health reasons, they should contact the healthcare provider who may be able to arrange a timed appointment or make alternative arrangements.
Amanda Stanford, Chief Nurse and infection Prevention Lead at Airedale NHS foundation Trust said: "We understand that for many people the final lifting of the lockdown measures by the Government will be greeted with a sense of relief and they will want to have a sense of normality returning to their lives. However, we must continue to remember that the pandemic is very much here and we must continue to exercise caution in all settings - in particular where there are likely to be vulnerable patients.
"By continuing to wear face coverings and following any other on-site advice, we will work together to keep our patients, their families and our colleagues safe.
"We also want to use this opportunity to ask everyone who has not had their Covid vaccine to come forward. It is really easy to get your vaccine as we have walk-in centres across our district, offering a convenient option with no booking required. It's very important that people have both doses of the vaccine for maximum protection."
The announcement has been supported by Airedale NHS Foundation Trust, Bradford District Care NHS Foundation Trust, Bradford Teaching Hospitals NHS Trust and NHS Bradford District and Craven Clinical Commissioning Group.