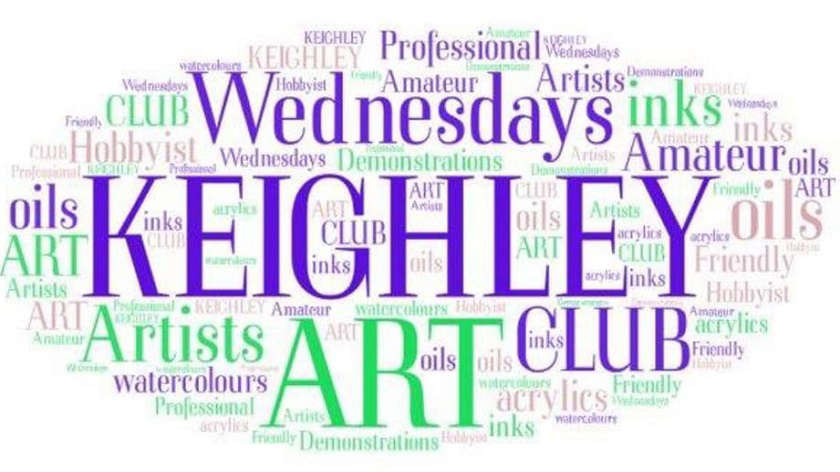 A special exhibition will open at Cliffe Castle on 30th September to mark the 102nd anniversary of Keighley Art Club.
Current and recent past members of the club, along with families and descendants of earlier members plus Bradford Museums and Galleries' permanent collections, have all loaned exhibits to make this a stunning celebration of both Keighley residents' creativity and Keighley Art Club's longevity.
The influential club was founded in 1921 and is believed to be the area's oldest continuously surviving club of its kind, renowned for its diverse membership and the way it has shaped the development of art in the town, and beyond.
Bradford Council's executive member for healthy people and places, Cllr Sarah Ferriby said: "This is a really exciting event, especially given the upcoming UK City of Culture 2025. There have been hundreds of members over the years with very different backgrounds, all sharing the same goal of meeting to paint or craft in the good company of others who share their enthusiasm.
"We are delighted to host this important free exhibition at Cliffe Castle. We hope as many people as possible will come along to see the incredible art work and to truly appreciate the impact that Keighley Art Club has had, and continues to have. It's a very special club and this will be a very special display."
Karen Stansfield from Keighley Art Club said: "The club even continued to hold exhibitions through World War Two and the Great Depression of the 1930s. Most recently the club continued to meet through the pandemic when members did not meet in person for two years. Undaunted, they met via Whatsapp – a new medium for most of them!
"The club has a long history of sharing themes for their work but to celebrate the club's 102 years, anything and everything has been encouraged with painting, collages, drawings, sculptures and textiles all represented."
In addition to the numerous works on display in the gallery there is also a KAC trail around both floors of Cliffe Castle extending also along Skipton Rd. and North St. to the Library, the Civic Centre Police Museum (when open) and the Arcade on North Street.
Visitors may be surprised to discover how many of the permanent exhibits in the museum and around the town were created by members of the Keighley Art Club which has truly been a major showcase and a long-standing influence on art in Keighley.
The exhibition at Cliffe Castle opens on Saturday 30th September and will run until 14th January 2024. Entrance is free, some works may be for sale.
Keighley Art Club meets every Wednesday 18.45-20.45 from March to December. The annual subscription is currently £20 plus £3.00 per attendance. New members are always welcome.
Contact klyartgroup@gmail.com or via the Keighley Art Group's Facebook page.