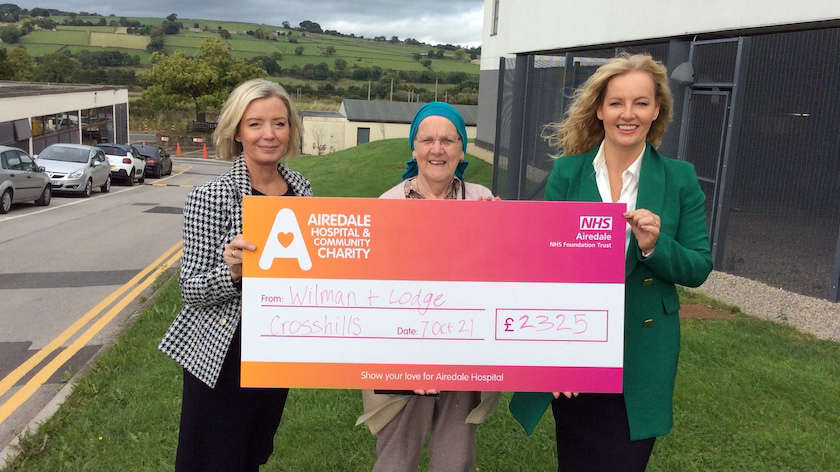 A team from local estate agents Wilman & Lodge have done a 27.5 mile walk from Apperley Bridge to Steeton and raised £2325 for Airedale Hospital's Haematology and Oncology Day Unit.
The 18 colleagues completed the trek in around 4 hours, and decided to support the Airedale Hospital and Community Charity's appeal after Anne Matthews - the mother of one of the company's directors - recently received cancer treatment on the unit.
The funds raised will be used towards making the unit as comfortable as possible for future patients and staff.
Anne Matthews said: "I asked for donations rather than gifts for my recent birthday. Through this, I raised £850 and then the rest was raised by the sponsored walk.
"I wanted to show my appreciation to the staff on the unit and thank them for everything they've done and for helping me during a very difficult time."
Airedale Hospital and Community Charity is the official NHS charity of Airedale NHS Foundation Trust. Thanks to the support of the community, Airedale Hospital and Community Charity is able to fund important equipment to enhance patient care and improve staff wellbeing. For more information, and to donate, visit airedalecharity.org.