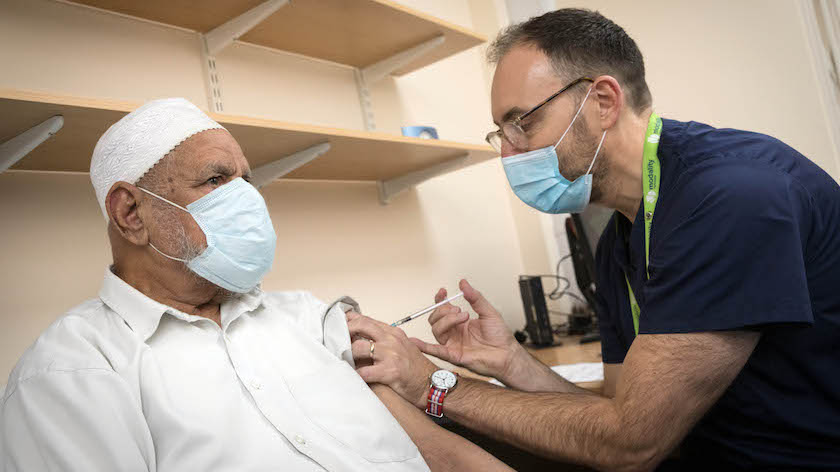 We've got the times and locations for this week's local drop-in Covid-19 vaccination clinics - no appointment is required, just turn up.
Who can attend
Anyone aged 18 or over. Some clinics are for people aged over 40 because of the type of vaccine being offered.
Anyone who is due their second dose and had their first dose 8 weeks ago or there's a clinical need for it to be earlier.
If you already have an appointment booked, you can still get a jab at a walk-in clinic but please make sure you cancel your booked appointment so someone else can use it.
You do not need to have an NHS number or be registered with a GP.
If you'd rather book an appointment, you can still do this via the national booking system at nhs.uk or by phoning 119.
Monday 9th August
Tuesday 10th August
9am-12.30pm & 1.30-5.30pm - Emily Street Mosque, Keighley (AstraZeneca & Pfizer)
8am-7.30pm - Gateway House, Gargrave Road, Skipton (AstraZeneca & Pfizer)
Wednesday 11th August
Thursday 12th August
9am-12.30pm & 1.30-5.30pm - Emily Street Mosque, Keighley (AstraZeneca & Pfizer)
6pm-9pm - Gateway House, Gargrave Road, Skipton (AstraZeneca & Pfizer)
Friday 13th August
Saturday 14th August
9am-12.30pm & 1.30-4.30pm - Emily Street Mosque, Keighley (AstraZeneca & Pfizer)
9am-1pm & 2-5pm - Airedale Hospital (Pfizer)
See other nearby vaccination clinics at bradfordcravenccg.nhs.uk/covid-19-vaccine-resources